Communicating Women's Rights with a hope-based approach
For those of us who care about the rights of women around the world, International Women's Day can feel like empty lip service. But there is an approach that can transform the way women's rights are communicated.
---
---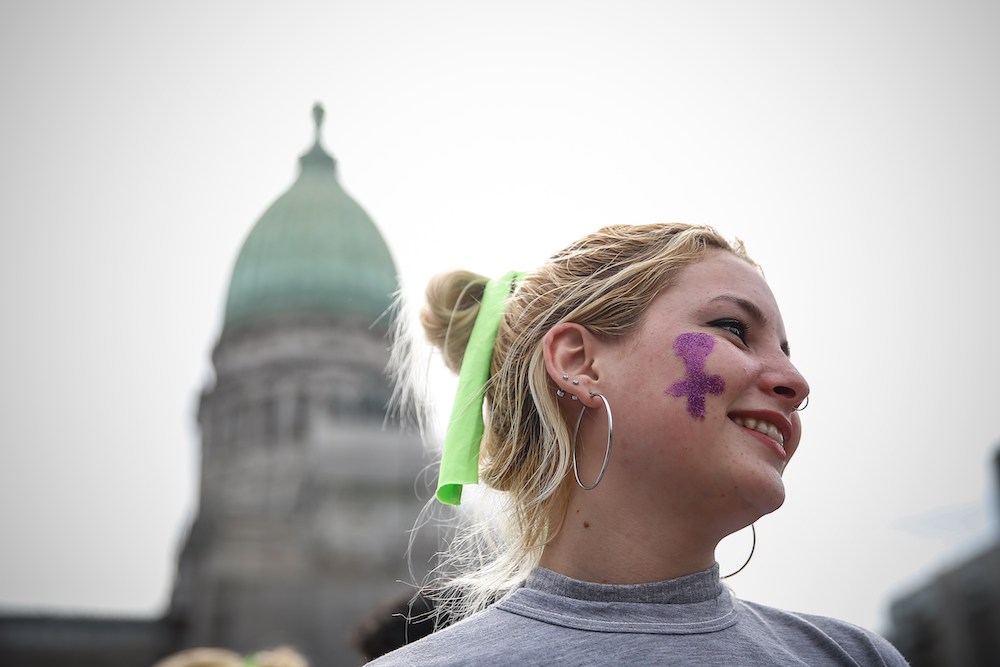 Juan Ignacio Roncoroni/EFE
---
In the days leading up to International Women's Day on March 8, nearly every major corporation, United Nations organization, and rights-based non-profit can be found busily preparing content to showcase their support for feminist causes.
A day dedicated to promoting women's rights and elevating the voices of advocates, however, often comes across as superficial PR or falls into the trap of tokenism. For those of us who care about the rights of women around the world, this content can feel like empty lip service. But there is an approach that can transform the way women's rights are communicated.
Hope-based communications is a strategic approach for driving the impact of social movements. It is simple in theory, yet it requires concerted effort to implement. This guide will help social justice activists and communicators to determine whether the content that is created and consumed around women's rights goes beyond inspiration. Women's rights content can and should be aspirational.
First and foremost, hope-based content embodies a vision for a better world.
A world where girls from all socioeconomic backgrounds have equal access to education, a world where women are treated equally in the workplace, a world where transgender people are safe and protected, and a world where the gender identity of intersex people is respected.
In the words of Thomas Coombes, founder of hope-based communications, we can ask: "Can we actually picture how daily life will improve as a result of the change, including for the people who currently don't feel directly affected by the problem?" When it comes to Women's Day, we in the human rights community need to consider our personal or organizational narrative: are we creating space for our visions to become true?

A great example of this is the Global Fund for Women. As self-described "Champions for Equality", they employ positive and peaceful terms rather than combative "fighting" or negative "anti-X" language. This is consistent with their initiatives like "The Future is Ours: Young Women Leaders", which focuses on an inclusive and hopeful vision of the future.
There is, of course, a place and time for critical analysis. Critiques are an important part of identifying rights, and of listening to the voices of victims. But negative critiques focus on past wrongdoings; they do not pave a way forward. If our narrative is built around the points we are against, we are literally not building a future.
Hope-based content is all about articulating an organization's wants.
​Applying this to women's rights is relatively straightforward. Advocate for girls' right to education and focus on women's right to equal pay for equal work, rather than standing against discrimination. Then tie women's rights to values, like equality, compassion, and respect.
We as human rights activists all want a world where women feel safe when they walk down the street because we all value health and security. We want to live in cities where women are visible in public spaces because we value community. We want to belong to societies that celebrate the achievements of women of color because we value leadership and courage.
If our vision is a world that is "less violent" towards women, that is neither specific nor aspirational.
We also need to make sure that these claims are believable. Planned Parenthood's UNSTOPPABLE content does this beautifully. It draws on historical events, pulls them into the present and then projects them into the future, making success seem inevitable.
Focus on how to achieve solutions.
Rape culture is a problem, sex education on consent is one of many solutions. Look at campaigns like Amnesty International's #LetsTalkAboutYes as an example of an initiative that creates concrete asks that provide solutions to a widespread issue. Campaigns like these create a clear positive demand for change that can actually shift the needle.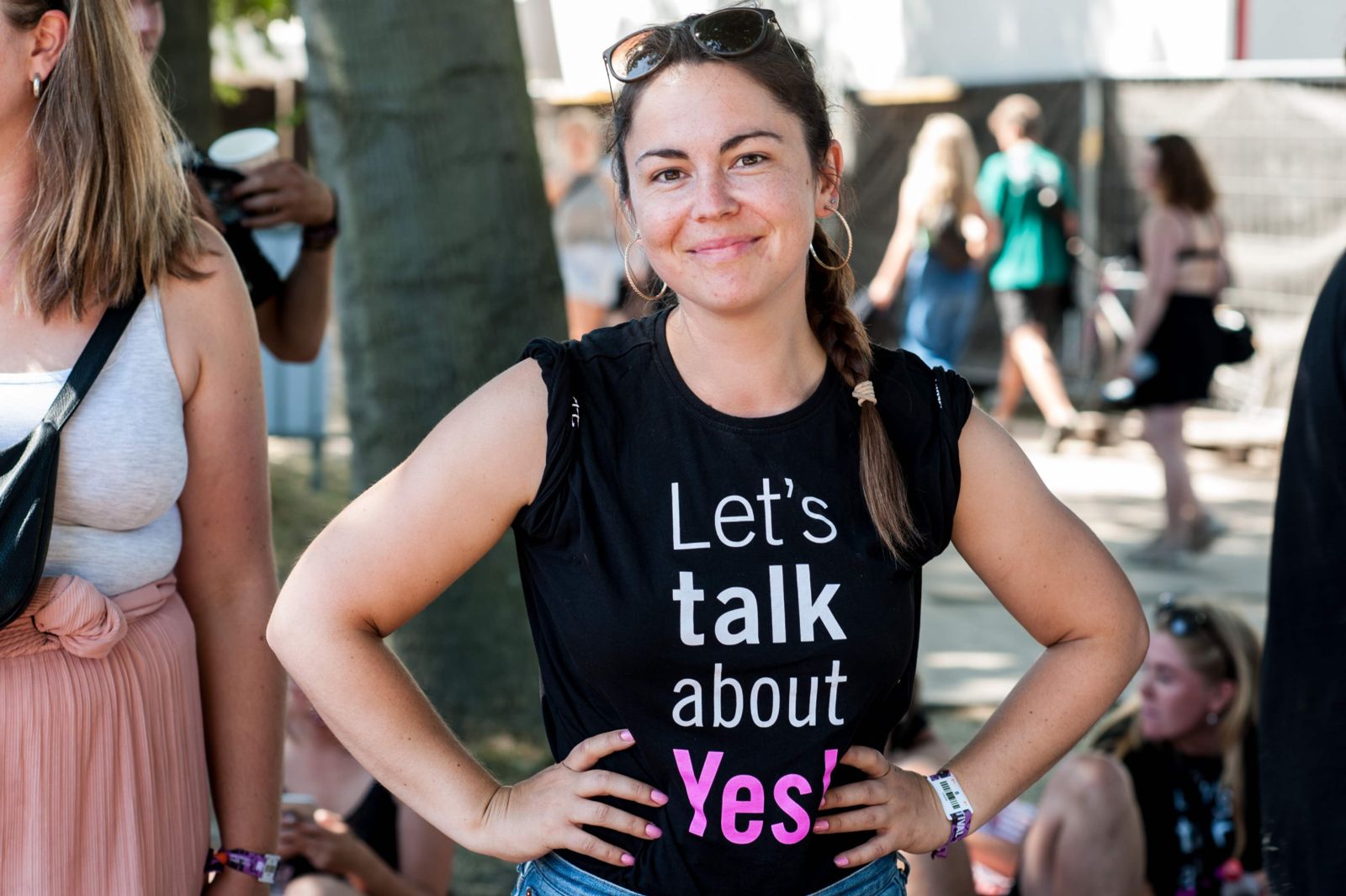 Other options might include creating a policy memo, hosting an art show, drafting a bill, or proposing a new vocabulary that is more inclusive. Or crowdsource and invite people to supply their solutions. Women's rights content can and should include creative and direct solutions to gendered problems.
Seek out opportunities, even where the situation seems dire, and draw people toward the cause.
There are many people who expose real threats to human rights, and they should be applauded for their courage and commitment. At the same time, human rights communicators also need to identify and articulate possibilities for better futures.
One example is the United Nations' #HeForShe gender solidarity campaign. Instead of blaming people for patriarchal or chauvinistic thinking, which is a systemic issue, this campaign asks people to "join the global movement" for gender equality. There is still space for calling out bad behavior while also being inclusive of humanity. We can and should invite people, even imperfect ones, to do better and join us.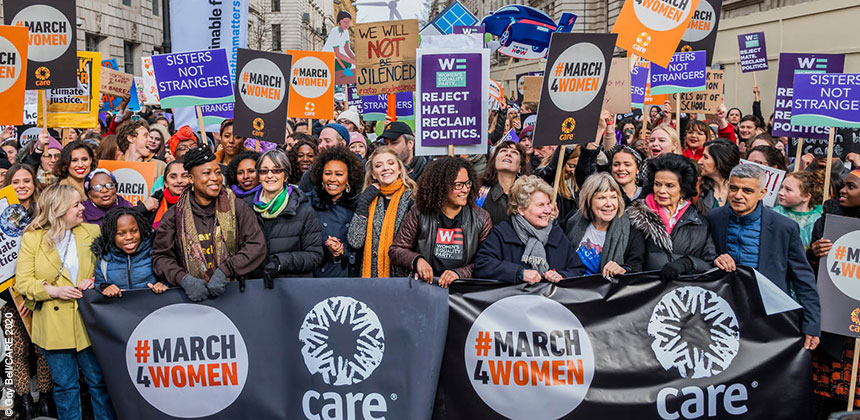 Another great example is CARE International's #March4Women campaign. Here is the tagline of their campaign: "It's for anyone and everyone who wants to see a more equal world. Everyone is welcome." This language aims for maximum inclusivity.
We are surrounded by everyday s/heroes. Spotlight them.
​Many of us women have survived the travesty of rape, the red-hot shame of assault, the silent sting of discrimination. Some of us do not survive. And, of course, men also suffer under patriarchy. Given all of this human suffering, there are many opportunities—and they don't have to be miracles—to become an everyday hero. But this doesn't mean that communicators have to idolize or romanticize our heroes either.
The Ashoka Foundation's #LeadYoung initiative supports the work of young change-makers in countries across the globe. Recently Ashoka highlighted Isabelle Christina, whose project on racial and gender equality is leveraging technology to create a community among young women of color in Brazil. Isabelle is a real person with a family and obstacles, who has struggled and persevered. Her initiative makes her an example of a local hero.
In this step it is crucial that the story comes from the heroes and their communities, and that the narrative does not exploit the suffering or identity of the person. In other words, the content should be both authentic and respectful of their privacy.
If we as rights activists look through the hope-based lens, we will begin to see stories of courage, bravery, humor and compassion everywhere, across borders and throughout the gender spectrum. We need to make the effort to look for stories that have not been told, the stories of queer folx, the stories of women of color, or immigrants and elderly and trans women. Share the stories of convicts or religious peoples, give a platform to people with disabilities, of indigenous peoples, and look for the stories of people who took sides.
We can imagine the world we wish to live in and find people who are making these visions closer to becoming reality. Wherever empowered and hope-based communicators find stories of aspiration, and especially when they are representing a minority group, the human rights community can elevate their voices. We can provide a platform to share, if they want, what they have overcome and what they can offer as solutions and opportunities to the future that we are going to create together.
ORIGINALLY PUBLISHED: March 6, 2020
---
Camila Chaudron is a hope-based communicator, social justice activist, and a very happy feminist. She holds an MA in Human Rights from FAU Erlangen-Nuremberg.
---