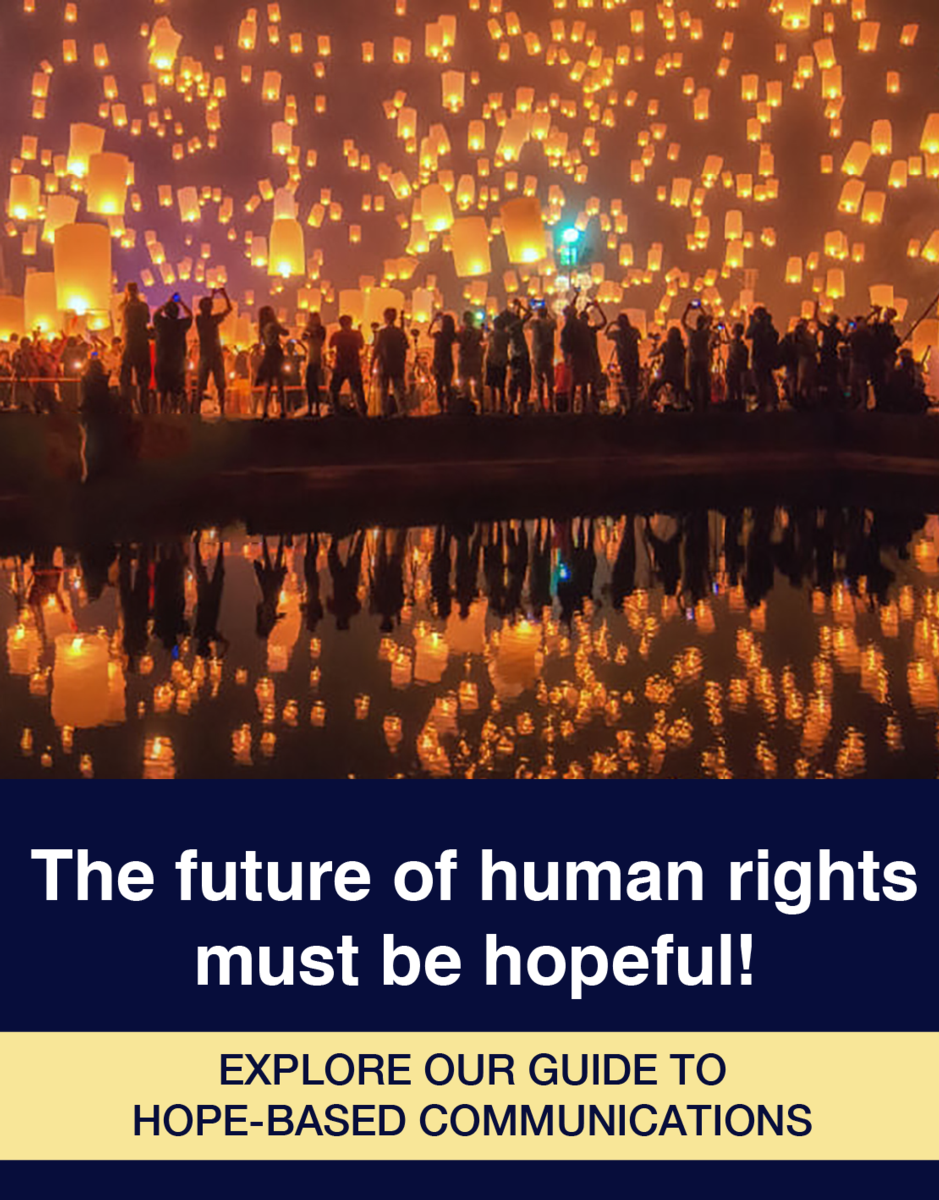 The human rights movement needs to win back hearts and minds. The more demagogues and populists stir fear and anger, the greater the need to cultivate hope and empathy. When world events are always presented in terms of risk, threat and crisis, people lose sight of opportunity and progress. Human rights campaigning risks perpetuating this problem if its focus too is only on highlighting acts of injustice, abuse and inhumanity. Although oppression is all too prevalent in today's world, there is another story, one of resistance and ordinary people mobilizing to effect real change—and doing this by placing their struggle in narratives focused on hope and progress, and with actions that show the practical steps needed to respect and fulfil human rights. From Chile to Gambia to the Maldives, there are examples from all over the world that show how campaigns based on hope, humanity and empathy can create historic, unexpected and lasting change.
The articles in this series aim to show that hope can be a winning strategy; the tactics and strategies they describe offer a range of ideas for basing human rights campaigning in positive narratives. What are these examples of successful positive campaigns for human rights? What are the key ingredients in designing such campaigns? What does it mean to communicate positively, and how might that change existing practice? Are there risks that an over-emphasis on the positive might obscure or belittle the horrific forms of human rights abuse inflicted on victims? If so, how can these be addressed?
This series was produced in collaboration with the Human Rights Lab at Los Andes University in Bogotá, Colombia.