Cross-border collaboration is key to protecting migrant rights
As hostile governments push nativist rhetoric and enact abusive policies, supporting the innovative work of grassroots activists is the best way for the human rights community to fight back.
---
---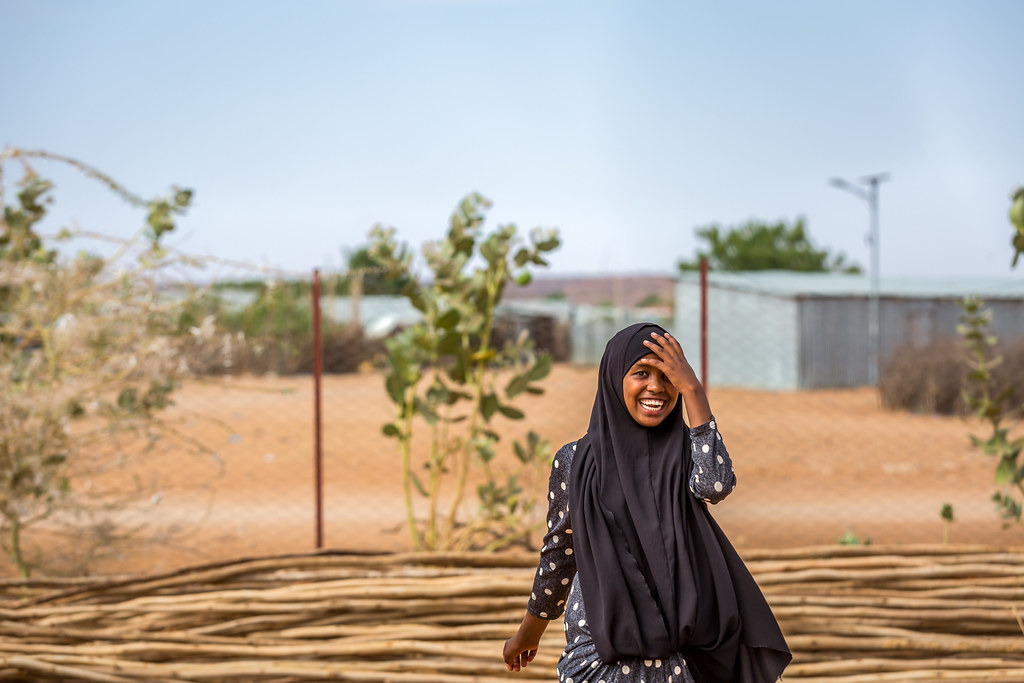 Photo: UNICEF Ethopia/Flickr (CC BY-NC-ND 2.0)
---
The world is struggling to respond to the reality of rising migration. Many governments have claimed a state of crisis at their borders, but it is in fact a crisis of leadership in a time of change. Rather than encouraging and developing creative ways to approach migration, governments are resorting to threats and abuse in futile attempts to stop it. But along the routes of transit, local activists and community leaders are showing us a way forward that centers on human rights.
In the United States, the Washington Post has reported that President Donald Trump's administration enacted policies to intentionally prolong the detention of children, hoping that the vivid, gut-wrenching images from overcrowded border shelters would deter others from crossing into the United States.
The Trump administration—like others around the world—marshals support for such abusive policies with dehumanizing rhetoric aimed at convincing concerned citizens that migrants are an invasive threat, dangerous and undeserving.
Not one of us should give up our humanity in order to flee conflict or earn a living. To save lives and cut back the risks of abuse, it's important to learn from the pioneering efforts of people working in countries of origin, transit, and destination to protect the safety and well-being of people on the move. With buy-in from the international community and support from key allies, local leaders can provide a valuable and effective alternative to the cruelty of policies that dehumanize, detain, and punish migrants.
The first step is to invest in local capacity.
Take the case of Aissatou Barry, for example. Barry, a mother of five, fled Liberia's civil war in 1990, settling in Ivory Coast where she married and started a family. After civil unrest came to Ivory Coast and her husband was killed, Barry packed up her five children and headed to Morocco. During that terrible journey, she suffered sexual violence and a forced marriage.
Caminando Fronteras, a frontline non-profit that works in Morocco and Spain, made sure that Barry got the social and legal help she needed when she arrived in Morocco. When she decided to start her own organization, Les Ponts Solidaires, to help others like her, Caminando again offered their assistance. Staff members helped Barry navigate legal processes, connect migrant women with medical care and educational opportunities, and work with Moroccan authorities to identify and repatriate the remains of loved ones lost at sea. Barry has also opened a small restaurant, staffed by migrants.
While investing in frontline defenders like Aissatou Barry is critical, they can't do the work alone. Barry and others like her need more resources, contacts, and opportunities to meet the needs of people on the move. For example, in North Africa, cross-border collaboration has enabled families of migrants left behind in countries of origin to find out what happened to lost loved ones along their migration journey and, when necessary, identify and repatriate their remains. Joint efforts were also essential to strengthening protections for child migrants from Sub-Saharan Africa who passed through North Africa and landed in Southern Europe. Young people without documentation were being housed with and treated like adults. Efforts to coordinate information between the families at home, groups monitoring conditions in transit countries, and those assisting children once they arrived in Europe allowed advocates like the Asociación Pro Derechos de la Infancia in Melilla, Spain, to determine accurate ages and connect children with the services they need and are entitled to.
Such cross-border collaboration has been transformational in Latin America as well. The Foundation for Justice and Democratic Rule of Law (FJEDD) was founded in 2011 to promote the rights of migrants in Mexico, Honduras, El Salvador, and Guatemala. Since then, the group has helped develop a regional alliance—composed of committees of family members of disappeared migrants, lawyers, and government authorities—to create mechanisms to secure truth and justice for migrants. The alliance has increased local capacity to provide legal and psycho-social support to migrants and their families, worked with government authorities in each country to develop regional agreements between government and civil society actors that guarantee justice for migrants and their families, and enhanced the governments' capacities in criminal investigations and forensic analysis.
Funders must support and foster this kind of critical collaboration. And as community leaders develop solutions, their international allies have a responsibility to share that learning on the global stage until frontline voices have a place in the halls of power.
Migration activists have also demonstrated the benefits of forging common cause with the broader human rights movement. Migrants are not a homogenous group. They are women, children, LGBTQ people, workers, and people of faith. Bringing together different communities adds power and visibility to migrants' concerns; it also brings important intersectional analysis to help shape how best to support the interests of migrants.
In Morocco, migrants from Sub-Saharan Africa have long been marginalized and discriminated against. Building on Morocco's strong tradition of civil society, migrants like Aissatou Barry have formed their own advocacy groups, which offer critical support for people on the move. But due to a history of mistrust, migrants' rights groups were isolated from the local human rights movements. When civil society leaders, supported by the Fund for Global Human Rights, brought together migrants' associations with local human rights activists and women's rights organizations, it was more than an inspiring display of solidarity. Their collaborative advocacy has stopped flagrant abuses—like rounding up migrants from the streets and abandoning them without food or water in the desert close to the Algerian border—and secured a new government policy that allows migrants renewable residency permits so that they can work and live without fear of summary deportation.
International Migrants' Day reminds us that all responses to the challenges of migration today—be they global, national, or local—should prioritize the human rights, safety, and dignity of all people on the move. Local advocates have shown how, with the support of international funders and allies, we can center the rights and needs of individuals and advocate policies that benefit migrants and enrich the societies they live in. Doesn't that sound better than children in cages?
ORIGINALLY PUBLISHED: December 18, 2019
---
Regan Ralph is the founder and president of the Fund for Global Human Rights.
---