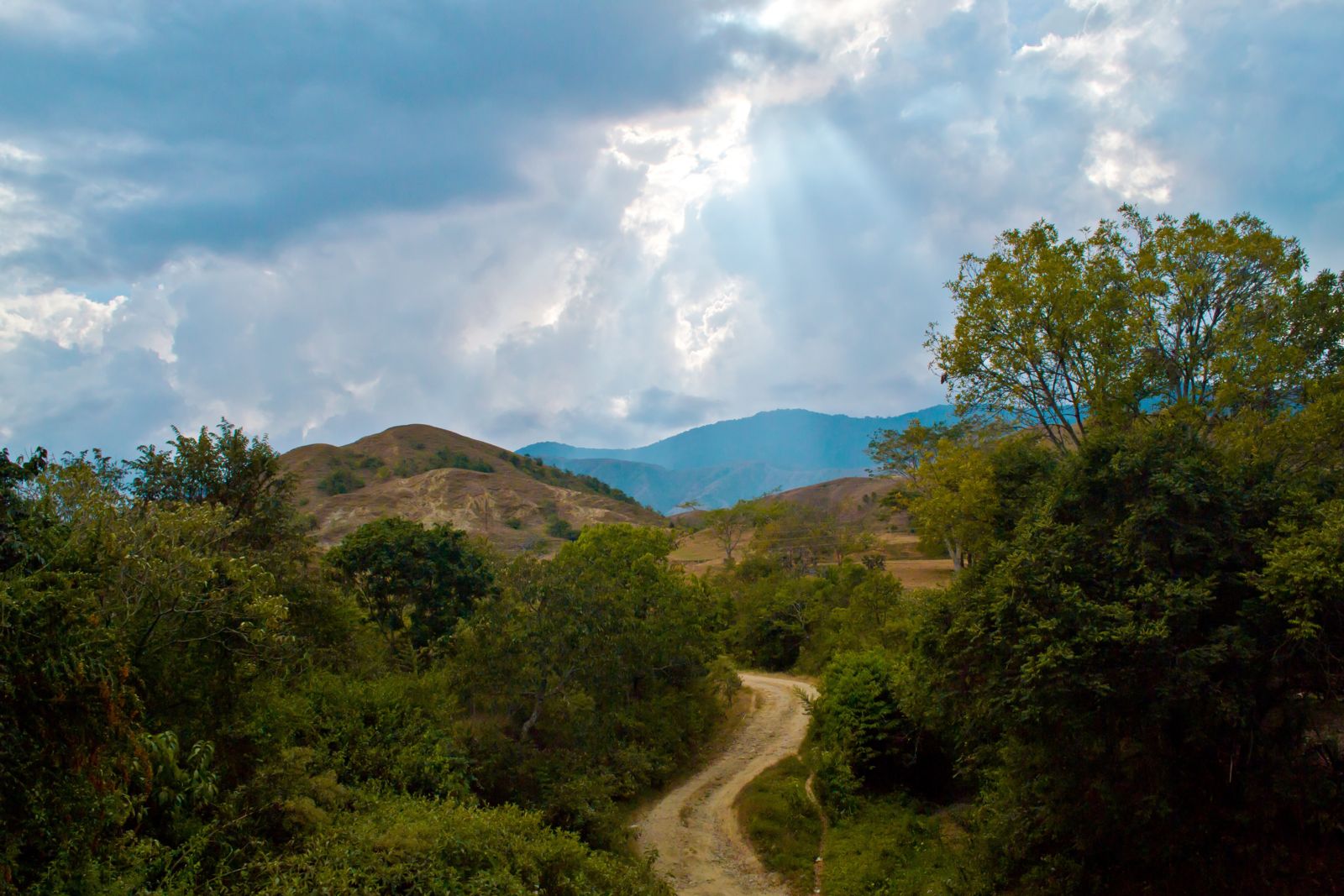 Photo: pxhere (CC0 public domain)
---
In the last decade, Colombia has witnessed an exponential growth of mining projects sponsored by different administrations, all of which have attempted to use the mining sector to boost the country's economy. The last government signed free trade treaties, set forth a permissive legislation for the concession of mining licenses, and granted tax exemptions to multinationals and labor flexibility in the pursuit of foreign investments. Yet the transnational companies that invested in Colombia due to these incentives did not fulfill their promises of prosperity, and their activities left a wake of socio-environmental costs. Currently, Colombia ranks second worldwide in the number of environmental conflicts and is among the leaders in territorial conflicts.
Trade agreements that prioritize corporate profit over indigenous and environmental rights illustrate a growing system of corporate impunity, and corruption in the extractive industry is widespread. Companies in this industry have used influence peddling, inside information, and bribery to obtain licenses, conceal the environmental damages of their activities and deny the existence of indigenous communities inside exploited territories. Corporate interests are increasingly influencing public decisions, particularly in developing countries where governments often cave to corporate pressure and relax legislation in exchange for investments, and Colombia is no exception.
Corrupt networks have long operated in the country, such as the one installed during the mining piñata in Colombia, where public officials granted themselves with mining titles which they then sold to transnational companies. These networks operate similarly to the Odebrecht scheme, where companies across Latin America paid politicians millions of dollars in exchange for public contracts, highlighting the power of transnational corporations to corrupt politics in the region. Multinationals in Colombia also have a history of hiring of paramilitary groups to threaten or eliminate protesters and social leaders. In addition, due to fragile treaties on human rights protection on one hand, and strict agreements to protect free trade on the other, transnational companies are stripping states of their role in delivering justice, as free trade treaties generally only require private dispute resolution systems. The recent lawsuit launched by Canadian company Eco Oro against the Colombian state is one such example, where increased state restrictions on mining exploration and extraction led the mining company to file a suit with the World Bank seeking damages of USD$764 million. The company is arguing that the new restrictions violate the Canada-Colombia free trade agreement, regardless of any human rights concerns.
In such a bleak political climate, citizen participation is one of the only effective strategies to halt the collusion between politicians and corporate executives. Even though the use of public participation has been uncommon in Colombia until recently, the 1991 Constitution clearly states that Colombia is a participatory republic: "Mechanisms for people's participation while pursuing its sovereignty are: the vote, the plebiscite, the referendum, the public consultation…" (Article 103, emphasis added).
In such a bleak political climate, citizen participation is one of the only effective strategies to halt the collusion between politicians and corporate executives.
Recently, one of these participatory strategies has emerged in Colombia around the development of mining projects. Since 2013, there have been municipal consultations around the extractive industry, and every affected community has voted against the establishment of mining enterprises in their territories. The first municipal people's consultation in 2013 on mining activities was in Piedras (Tolima). Proposed by the mayor, more than half of the official population took part, with the majority voting "no" to the extractive project. This pattern has repeated over the years in various other districts. In a country where environmental defenders are constantly harassed, violently threatened, and sometimes killed, the fact that the "no" vote has won overwhelmingly in every consultation shows how strongly citizens perceive the costs of these extractive projects.
Of course, with these votes against extractive projects and the announcement of new consultations, transnational companies quickly began to mobilize against environmental defenders. To date the Constitutional Court has decided in favor public the consultation results, blocking multiple extractive projects. However, risks to environmental defenders and social leaders remain: 30% of all human rights defenders killed globally in 2017 were Colombian, and 67% of those killed were defending environmental and indigenous rights, almost always against transnational extractive projects.
The primary benefit of public consultation's binding effect is that it moves beyond advisory participation to decisive participation. Indeed, public consultations on multinational extractive contracts could have prevented many previous corporation kickback schemes and their damaging consequences. In the municipality of Tauramena (Casanare), for example, the second to hold a public consultation in Colombia, extractions began during the early nineties. Since then, oil companies have polluted the water, abolished labor rights, set up paramilitary militias that killed social leaders, and submerged institutions in corruption. Until 2013, when the first consultations started, citizens' opinions on transnational companies' activities—which irreversibly changed the residents' way of life—had never been considered. When the "no" vote prevailed by a landslide victory, it effectively halted new projects.
These consultations have had a ripple effect throughout the country. In June 2018, the people of Cumaral voted 97% no against oil extraction, specifically related to the Chinese multinational company Mansarovar Energy. The case is now pending in the Constitutional Court, a decision that many feel will be decisive to the future of public consultations and the struggle against corruption.
However, to be more effective against corruption, the consultation process needs not only to be binding, but also informed; it needs to be preceded by a campaign that publicizes reports on economic repercussions and environmental impacts. Obscure administrative procedures—which are rampant in Colombia—enable corruption, while transparency fights it. As Robert Klitgaard's formula states: corruption rises as monopoly increases, along with the discretionary power of officials in their decisions (also high in the Colombian case). However, corruption decreases with more transparency, which is what public consultations critically provide.
After the peace agreement with the FARC-EP and the liberation of extensive parts of Colombia's territory from guerrilla control, the presence of the extractive industry will only increase. Indeed, violent conflict over land and trade routes has already increased, causing more displacement and environmental destruction. Peace is far from assured. However, popular consultations could force transnationals to make proposals more attractive to communities, thus changing a system that is harmful to the environment, does not bring the promised economic development, and threatens to normalize corruption.