Identities in the crosshairs—censoring LGBTQ internet content around the world
A Canadian company is enabling its software to be used globally to censor access to information on LGBTQ issues, in breach of international standards.
---
---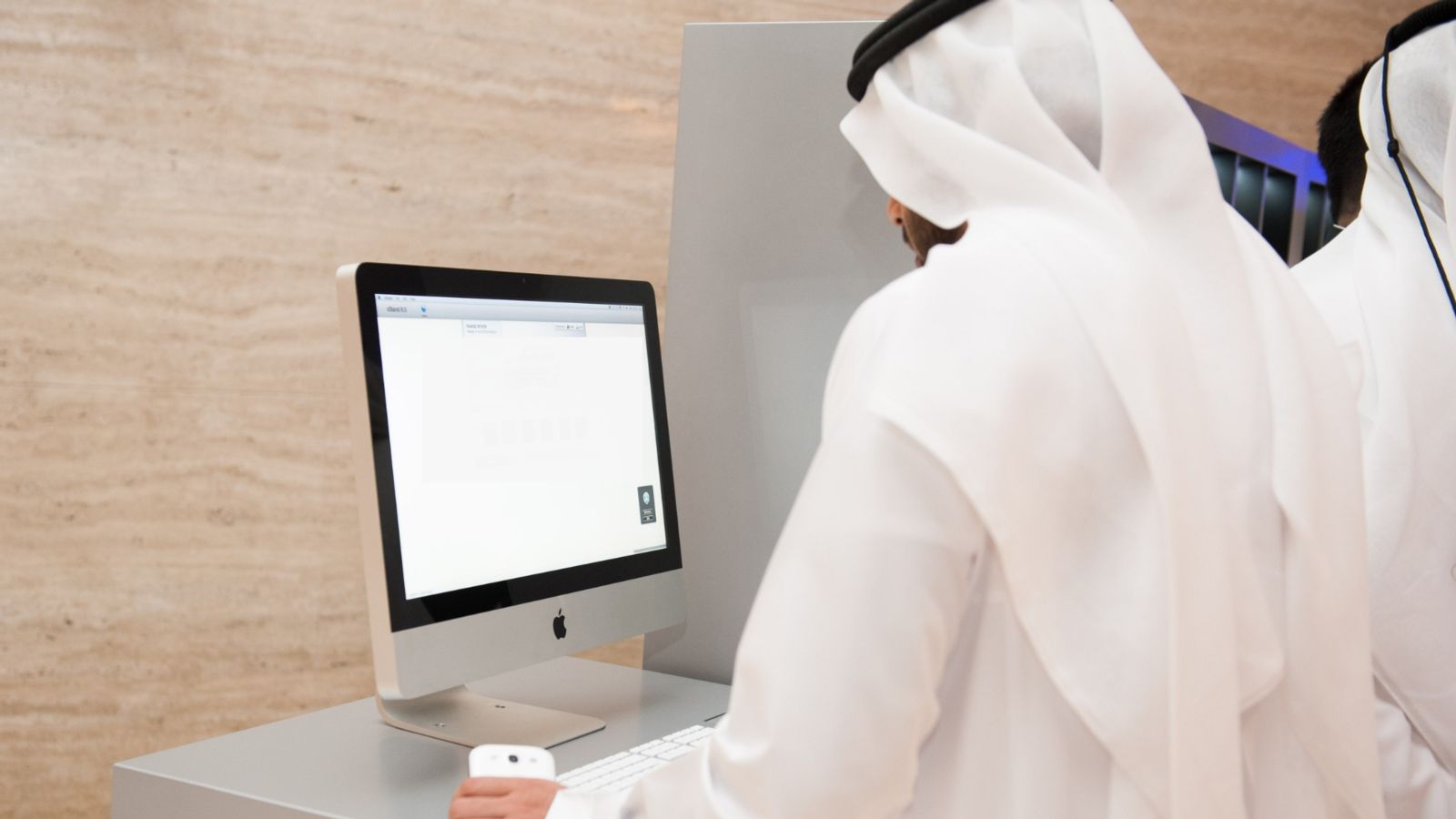 Photo: Land Rover Mene/Wikimedia
---
If you find yourself in the United Arab Emirates (UAE) and want to access the website of GLAAD or the Human Rights Campaign, you might be out of luck: instead of the websites of these two LGBTQ advocacy organizations, you'll be notified that they're blocked. If you're in Bahrain, Sudan, UAE, or Yemen and attempt to do a non-HTTPS encrypted Google search for the words 'gay' or 'lesbian', you will also receive a blocked page. You'll face similar obstacles if you're in Afghanistan or Kuwait and attempt to access the Los Angeles LGBT Center's Vanguard blog.
What's the common thread tying these instances together? They're all the result of countries using the same filtering technology, produced by Canadian company Netsweeper, to prevent access to content that is protected under international human rights frameworks.
Netsweeper's filtering technology is often used to limit and block access to certain websites that might be deemed inappropriate. In schools, it could be used to block access to pornography; in offices, it could be used to limit employee access to social media. But in the hands of authoritarian governments that control the Internet capabilities of an entire country, the technology becomes altogether more disturbing.
In April 2018, Citizen Lab published a report that identified Netsweeper installations on networks in 30 countries. We found that this technology was being used to filter a range of content, including critical political websites, independent media, and religious content. In five of those countries, we found instances of LGBTQ-related content being blocked. The list of blocked pages is extensive and includes LGBT news and culture sites, HIV/AIDS organizations, and advocacy organizations like the International Lesbian, Gay, Bisexual, Trans and Intersex Association (ILGA).
In other cases, we found that non-pornographic LGBTQ content was miscategorized as 'pornography", which is particularly problematic given that pornography is amongst the most frequently blocked content. This mis-categorization of LGBTQ content highlights the consequences of automated categorization processes misinterpreting the presence of certain keywords, and thus confusing sexual health material for adult content.
Of particular concern was evidence that some content was blocked in the UAE as a result of being classified as 'Alternative Lifestyles' by Netsweeper. This standardized category is described by the company to include "… the full range of non-traditional sexual practices, interests and orientations."
This content category is especially problematic as it appears to serve little purpose beyond facilitating the blocking of non-pornographic, LGBTQ content. We recognize that it may not be possible for an Internet filtering company like Netsweeper to ensure that customers don't use their product to filter LGBTQ or other protected content. However, such companies should not facilitate the easy filtering of such material by, for example, creating content categories like 'Alternative Lifestyles'.
The systematic and widespread blocking of content has a number of adverse effects and contributes to further stigmatization of LGBTQ people in countries which might already be highly discriminatory. By blocking access to HIV/AIDS organizations, Netsweeper may be limiting access to life-saving health information. Research also indicates that the Internet provides safe spaces for members of minority communities to connect, share resources, and form strong social bonds. In the absence of such avenues, many LGBTQ individuals find themselves further isolated in systems that might criminalize their very existence. And on a larger scale, blocking access to diverse media outlets that offer differing views ensures that societal conversations about sexual orientation and gender identities remain stagnant, thereby stunting wider societal acceptance.
From a legal perspective, the use of Netsweeper technology to block access to LGBTQ content raises concerns about violations of a number of internationally protected rights, including the right to freedom of opinion and expression; the freedom to seek, receive and impart information and ideas of all kinds; and the right to non-discrimination.
States have a legal obligation to safeguard freedom of expression for all LGBTQ persons and to ensure that any restrictions on these rights are not discriminatory. As a part of the UN Guiding Principles on Business and Human Rights, all governments, including Canada, additionally have an obligation to protect against human rights abuse by the private sector, including to "set out clearly the expectation that all businesses enterprises domiciled in their territory and/or jurisdiction respect human rights throughout their operations", including extraterritorially. In the case of Netsweeper, however, the government of Canada has provided financial support and promoted the company on government-organized trade missions, and continues to provide trade support.
Further, under the same Guiding Principles, companies such as Netsweeper have an independent responsibility to respect internationally-recognized human rights. While the 10 countries we highlighted may have legal frameworks which permit such Internet censorship, that does not absolve private companies operating in a given jurisdiction from complying with international law. The Guiding Principles state that the responsibility of private companies exists "over and above compliance with national laws and regulations protecting human rights".
Our research has demonstrated that the use of Netsweeper's products and services have significant adverse impacts on the freedom of expression of LGBTQ persons and their access to information. However, it does not appear that Netsweeper has fulfilled its responsibility to respect human rights in the course of its activities. The company has no visible public policy commitment, due diligence process, or remedial measures in place regarding human rights.
There is a precedent for companies that develop Internet censorship technology taking concrete actions to limit the impact their products and services have on LGBTQ communities. In 2011 Lightspeed Systems, a company which develops web filtering services for educational settings, announced it would remove the "education.lifestyles" content category that blocked access to educational LGBTQ-related information. Similarly, in 2013 Blue Coat Systems announced they would remove the 'LGBTQ' content category from their WebFilter product. Other companies which develop Internet filtering technology have made public statements about their own corporate social responsibility practices, including Juniper Networks, Symantec, and Forcepoint.
Given the impact that this technology has on LGBTQ communities and other groups affected by such censorship, states should ensure that financial and trade support is conditioned upon a company's commitment to human rights. Further, companies should adopt processes for evaluating and mitigating the human rights impacts of their products and services.
ORIGINALLY PUBLISHED: November 27, 2018
---
Ronald Deibert is Director, Adam Senft is Operations Manager, and Miles Kenyon is Communications Specialist, all of the Citizen Lab, at the Munk School of Global Affairs and Public Policy, University of Toronto.
---