Chechens pay a high price for the securitisation of Europe's migration policies
The case of Chechen nationals is an example of how the securitisation of migration policies—the return policy in particular—puts migrants at risk of severe violations of their basic rights.
---
---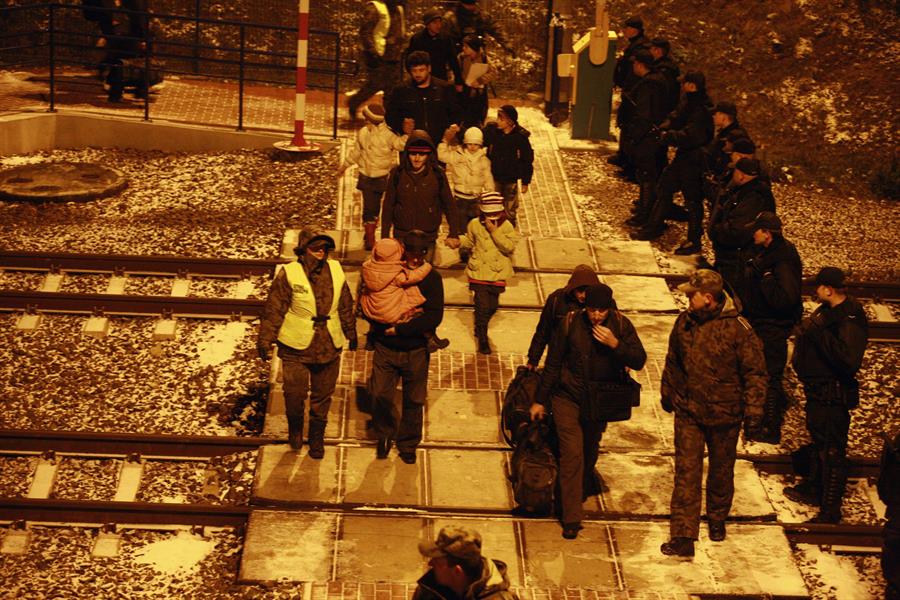 Michal Szypki/EFE
---
The space for international protection for persons fleeing persecution in their countries of origin has been shrinking in the EU. This process has been driven by increasingly popular anti-immigrant rhetoric where migration is perceived as threat to the identity of European states and—through its alleged links with terrorism—to their security. This, among others factors, affects the situation of Chechen nationals. In spite of the fact that the human rights situation in Chechnya remains dire, European countries regularly return Chechens, including unsuccessful asylum seekers, to the Russian Federation where many of them face a grave risk of torture, imprisonment, and enforced disappearance.
In the Russian Republic of Chechnya, the end of two bloody domestic wars was followed by the installation of Ramzan Kadyrov's regime in 2009. A Kremlin subordinate, Kadyrov maintains a façade of peace in Chechnya at the expense of continued and widespread human rights violations. In spite of the end of military operations, Chechnya is not a safe place to live for an increasing number of persons. Political dissenters, human rights activists and independent journalists, as well as women, in particular victims of domestic violence, and sexual minorities, are particularly vulnerable to abuses by security forces. The regime operates through the constant production of internal enemies and the common use of collective responsibility for real or alleged involvement in anti-Kadyrov resistance and extremist groups. An increased pressure from the authorities in Grozny on Chechens permanently living outside the republic has also been observed. For example, a number of politically motivated murders were committed on Chechens in Europe and in other countries, most recently in August 2019 in Berlin.
European states, however, have been pursuing a much stricter approach to both the reception conditions and return policy. Due to geographic reasons, most Chechens arrive in Europe through the eastern EU border between Belarus and Poland, with many of them later migrating further to the west. Poland, however, once very welcoming to thousands of Chechens resisting Russian aggression, now shuts its doors on Chechen asylum seekers. Their ordeal starts at the border crossing in Brest/Terespol—a natural escape route on the way to Europe—where from around mid-2016 Polish border guards have been carrying out push backs in an attempt to keep asylum seekers out of Poland's territory. With very few exceptions, they deny the migrants the right to apply for asylum and instead summarily return them to Belarus, where Chechens in particular cannot expect to receive protection as the country is a close Russian ally. Those who succeed at applying for protection and entering the EU face lengthy administrative procedures, limited integration opportunities, and a risk they can be deported back to Russia if their asylum claim is denied, despite regular warnings from human rights groups that they will not be safe there.
In spite of the end of military operations, Chechnya is not a safe place to live for an increasing number of persons.
According to the experts interviewed for a 2019 report "Republic of Fear", while the risks upon return may vary depending on the individual situation of a returning person, particular groups, are more likely to face repressions. In addition to human rights defenders and Kadyrovs' critics, persons suspected of terrorist activities—including both the fighters returning from Syria and former members of the anti-Russian resistance of the 1990s and 2000s—as well as their families are targeted. Many are put on trial and sentenced based on forged evidence of terrorism and extremism, as fabricating cases has long been a common practice in Russian law enforcement, aimed at presenting the result of their work in a favourable light. They are also at risk of torture and extrajudicial killings by the security services. Importantly, most forced returnees are handed over upon return directly to the Chechen officials and in practice do not have any possibility to go to other regions in Russia.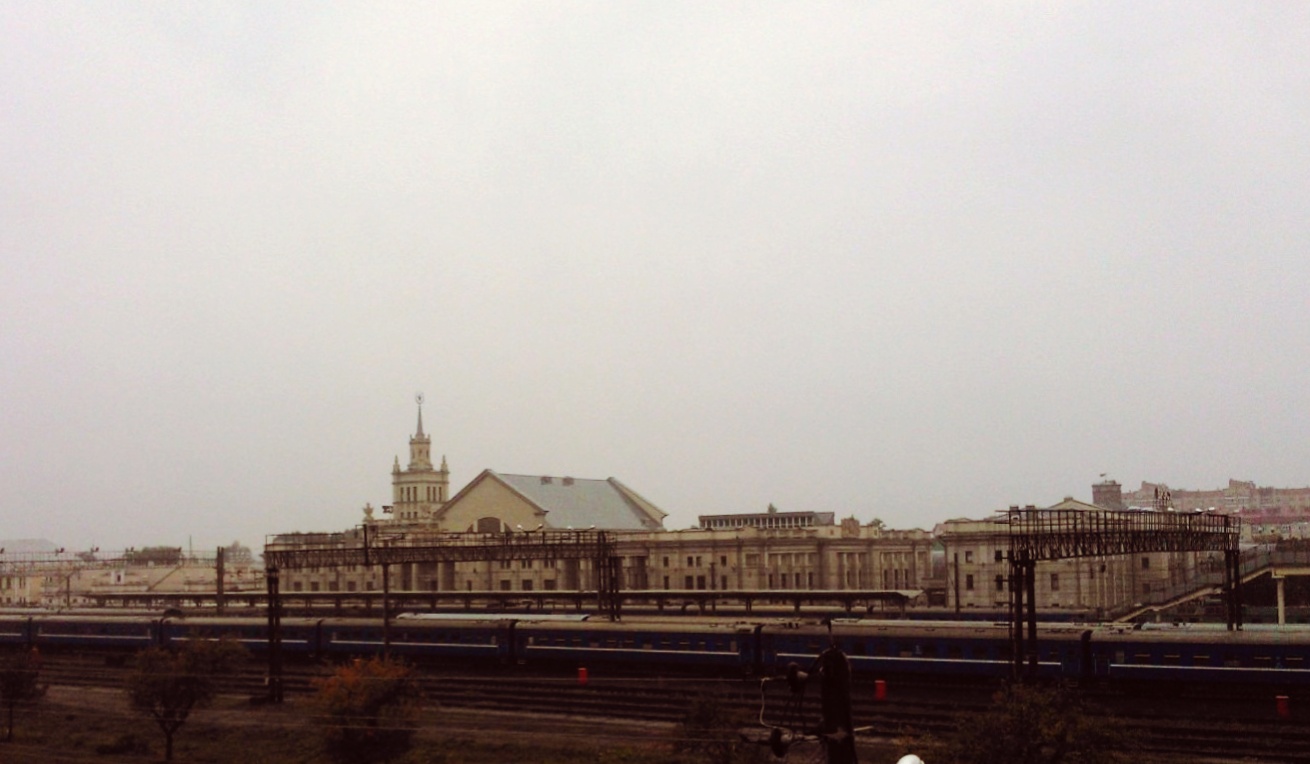 A train station at the Polish-Belarusian border where Chechens depart for Poland
In recent years, in several cases Chechens deported to the Russian Federation have disappeared or have been exposed to grave danger. In 2018, for example, Azamat Bayduyev was deported from Poland. Bayduyev, who received protection in Poland in 2008, had been residing in Belgium until the Belgian authorities arrested him on suspicions of terrorist activity. However, they did not bring charges against him and transferred him back to Poland. The decision on deportation to Russia issued by Polish authorities relied on confidential materials which neither Bayduyev himself nor his lawyer could access. As a consequence, he had no opportunity to contest the charges. Once in Chechnya, he was apprehended by armed men and disappeared. Later, he reportedly provided a self-incriminating testimony (suspected to be provided under duress) which gave Chechen authorities the basis for launching a criminal trial against him.
In several cases Chechens deported to the Russian Federation have disappeared or have been exposed to grave danger.
There are other cases of unexplained disappearances of Chechens deported from EU countries: Zaurbek Zhamaldaev was last seen in Moscow in July 2015, after having been deported from Poland to Russia. Shoip Tutayev, deported to Russia by Bulgaria in 2016 was tortured and forced to publicly apologise to Kadyrov, whose government he was critical of while staying abroad. At least two cases are known of people who were subjected to torture and likely killed after their forced return to Russia in 2011 from Norway where they had been refused international protection: Umar Belimkhanov died in Chechnya in 2013, two years later, in a car accident in circumstances described as "suspicious", and that same year Apti Nazhuyev was found dead in a river in Chechnya and the examination confirmed that his death was a result of torture.
Fear of terrorism puts human rights to the test. There are indeed credible reports that up to a couple of thousand Chechens, along with other nationalities, had joined the ranks of the so-called Islamic State, and it cannot be excluded that some of them may be complicit in terrorist activities also in Europe. However, even in a case where a person is found to be posing a security threat, the human rights framework, including the United Nations Convention against Torture and the European Convention on Human Rights, prohibits their deportation to a country where they can face torture or death. Another challenge is that authoritarian regimes such as Russia abuse international law enforcement systems, including Interpol, to pursue political opponents. Thus, Interpol information on wanted individuals cannot always be trusted blindly that a foreigner poses a definite threat to national security. In cases concerning citizens of authoritarian regimes and known for abuse of international mechanisms in particular, decisions on deportation or extradition should be subject to a thorough judicial review and based on intelligence collected by the European states' own security services. Otherwise, European states risk to de facto sanction part of the abuses committed by Chechen and federal authorities in Russia against its own people.
The case of Chechen nationals is an example of how the securitisation of migration policies—the return policy in particular—puts migrants at risk of severe violations of their basic rights. While public security is a crucial national interest, European countries are also bound by international law under which the prohibition on torture is absolute and non-derogable, as is the principle of non-refoulement of those at risk of torture. Therefore, decisions on the most difficult cases involving suspicion of terrorism should be a result of well-balanced and cautious policies.
ORIGINALLY PUBLISHED: February 27, 2020
---
Marta Szczepanik is a migration expert and researcher at the Helsinki Foundation for Human Rights in Warsaw (Poland). She is also a PhD candidate in Sociology at the Polish Academy of Sciences and has worked with the UNHCR, IOM and the European Union Agency for Fundamental Rights.
---