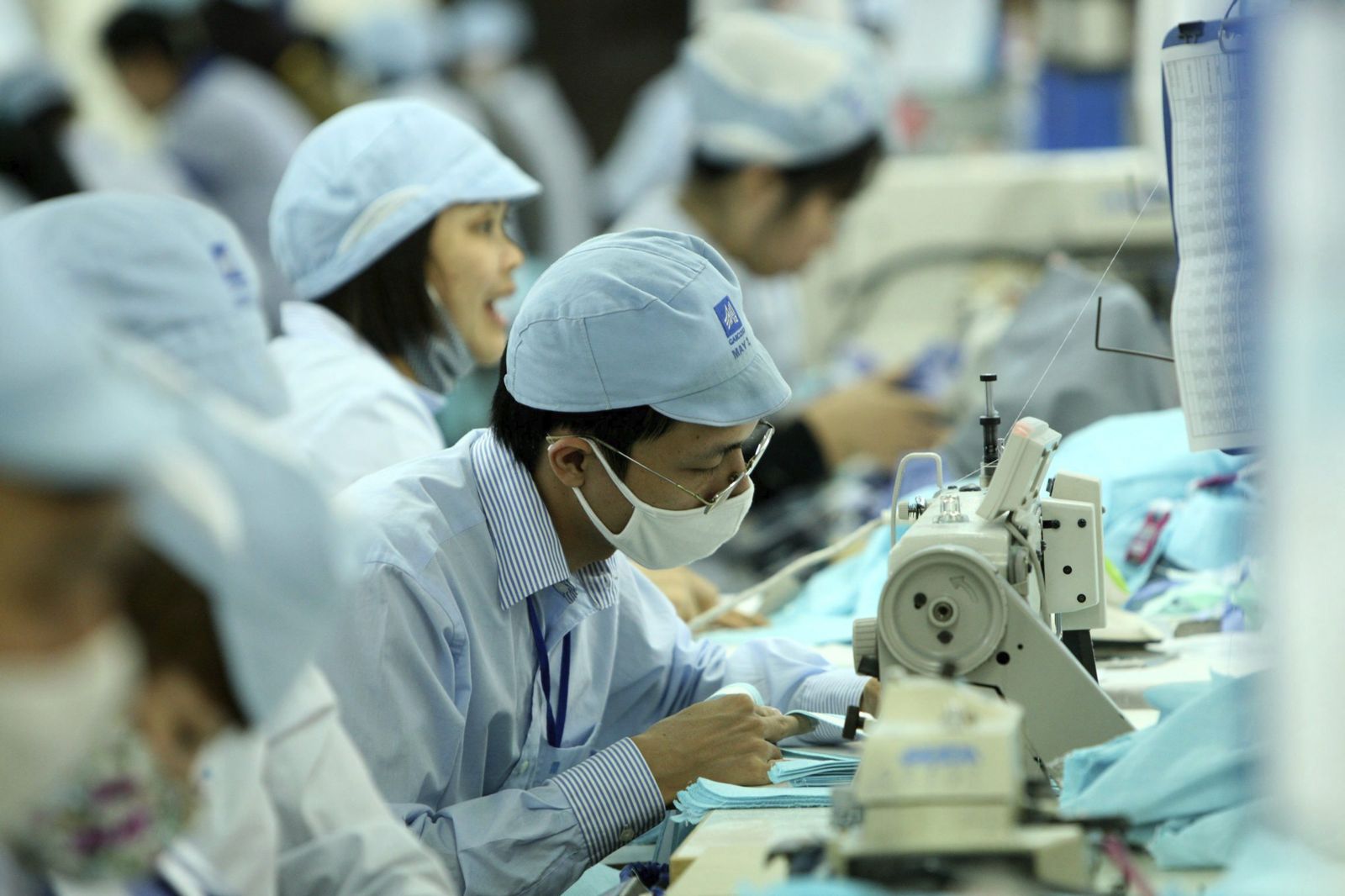 EPA/DUC THANH
Corporations are increasingly benefitting from digital expertise to manage their supply chains.
---
Rapid technological progress in artificial intelligence (AI) is about to transform existing business models. Companies are beginning to use AI to help manage their human resources, attract and promote the loyalty of clients and customers, and increase transparency in their supply chains. Companies are also using AI to automate decision-making processes about their employees, customers, and suppliers.
This process began with companies using big data analytics to increase transparency in supply chains and continued with companies using cloud-based systems and artificial intelligence to process the enormous amount of data collected globally from thousands of workplaces. For instance, Segura offers a cloud-based supply chain solution that allows its clients to track every component in real time. Another company, Accenture, asserts that such programs will improve efficiency and allow corporations to react to supply chain issues more quickly.
Corporations are increasingly benefitting from digital expertise to manage their supply chains by tracking all the moves within the supply chain in real time, as well as intervening in the production and delivery processes immediately because of data collected from workplaces. Application of AI by companies to their operations provide better visibility and predictability; however, these efforts do not yet include human rights in their design. Although Segura claims that its supply chain solution helps companies to tackle modern slavery within their supply chains, there is no detail about how exactly this would work.
The threat from AI…
As technology companies involved in the development of AI target global corporations as their clients, they are not necessarily focusing on the interests and expectations of workers or local businesses. The use of AI to monitor supply chains could massively increase the power of corporations vis-a-vis their suppliers and workers, resulting in potential surveillance of workers by their employers. UNI Global Union's The Future World of Work Initiative offers 10 principles for ethical artificial intelligence and informs AI designers and companies of the importance of worker inclusion with the aim of safeguarding workers' interests and maintaining a healthy balance of power in workplaces.
In addition, if algorithms (focusing on visibility and traceability, based on real-time information, being received from thousands of workplaces operating in various countries) begin to manage suppliers in an increasingly competitive market, the constant comparison of different countries and workplaces to increase profits might be likely to increase the pressure over prices, delivery times and productivity. This would create enormous stress and vulnerability for those suppliers. Local business (suppliers) would then transfer all that pressure onto their workers, who would be the real losers of the process.
…mitigating the threat…
The current mainstream business model of profit-driven business where companies seek to lower prices at any cost to be competitive has caused "a race to the bottom" for their suppliers, who are generally located in the global South, by increasing the productivity of the labor force and decreasing wages. This model has intensified the exploitation of children through child labor, enabled instances of modern slavery, and undermined health and safety conditions.
As a result, unions and NGOs have taken many steps to support sustainable and fair business and increase respect for human rights in supply chains. Human rights due diligence, promoted by the UN Guiding Principles on Business and Human Rights, is one expectation of companies as part of their responsibility to respect human rights. This approach allows all stakeholders to collaborate in order to determine the actual and potential risks that harm employees within a workplace or an industry. Instead of a one-sided decision-making process, this approach is action-oriented and calls on all parties to negotiate to address potential and actual risks and to resolve and mitigate the harms caused by them. Some multinational corporations also collaborate with global trade unions to enhance safety in the workplaces, such as through the Bangladesh Accord, and promote a living wage, such as through the ACT Initiative.
These models offer important lessons for companies utilizing AI to manage their supply chains. If technology companies developing algorithms and training machines to deal with supply chain management ignore all the accumulated experiences in this field, they risk destroying the existing relationship between global corporations, suppliers and workers and erase human rights by offering unimaginable power to corporations.
…and how it can have a positive impact
The expected results of technological progress depend on the approaches of users, and the use of AI to manage supply chains could have a positive impact. It is important that companies and civil society consider two questions:
How can we teach machines about human and labor rights?
How can suppliers and workers/trade unions influence the machine learning process?
The answers to these two questions will determine the content of "ethics by design". If AI internalizes accumulated knowledge about "business and human rights" and allows workers and local businesses to track its decision-making process, then it could promote labor rights.
Technology companies developing programs for supply chain traceability should understand the debates on business and human rights. For instance, one of the demands of the UNI Global Union is that workers must have the right to access, influence, edit and delete data that is collected on them and via their work processes. Also, global trade unions and corporations should include "the role of artificial intelligence" into their areas of collaboration. Additionally, multi-stakeholder initiatives which are alliances of global corporations, trade unions and NGOs, should pioneer this process to act as watchdogs for AI practices.
The recent report of The House of Lords on "AI in the UK" states that, "It is important that members of the public are aware of how and when artificial intelligence is being used to make decisions about them, and what implications this will have for them personally". This statement is equally valid for sustainability policies of corporations towards their supply chains as well.
*** This article is part of a series on technology and human rights co-sponsored with Business & Human Rights Resource Centre and University of Washington Rule of Law Initiative.