Holding businesses to account in Latin America
Colombia and Argentina are taking steps to hold businesses accountable for human rights abuses – will they be effective?
---
---
A version of this article was first published here on Dejusticia's Global Rights Blog.
From Chiquita Banana financing Colombian paramilitaries to Argentinean companies supporting the country's military regime, there is no shortage of stories where businesses have supported or influenced human rights violations. In recent weeks, however, there have been two interesting developments in Latin America in the movement to demand responsibility from economic actors that support serious human rights violations.
The first development is the Argentinean Parliament's decision to create an "investigatory commission" to look at the complicity of economic groups with the former military dictatorship of that country. This commission, supported by the former Kirchner administration, will be headed by a president chosen by the executive and will include four representatives of the legislature and four senators, chosen by their respective bodies. Their mission will be to write a report that identifies the economic and private actors that contributed to or benefited from the dictatorship, providing economic, technical, political, logistical or other kinds of support. The report should also include proposals to create "memory, hold accountable accomplices, and consolidate and strengthen democratic institutions like legislative reforms that seek to discourage activities like those investigated."
The second is the announcement of a future "Commission for the Clarification of Truth, Coexistence and Non-Repetition" in Colombia, to be implemented once the peace process is complete between the Colombian government and the Revolutionary Armed Forces of Colombia (FARC) guerrilla group. Among other tasks, the Commission will have within its mandate the duty to recognize: a) the responsibility of those who participated in the conflict both directly and indirectly; b) factors and conditions that facilitated or contributed to the persistence of the conflict; and c) the phenomenon of paramilitarism, in particular its causes, origins, manifestations and financing.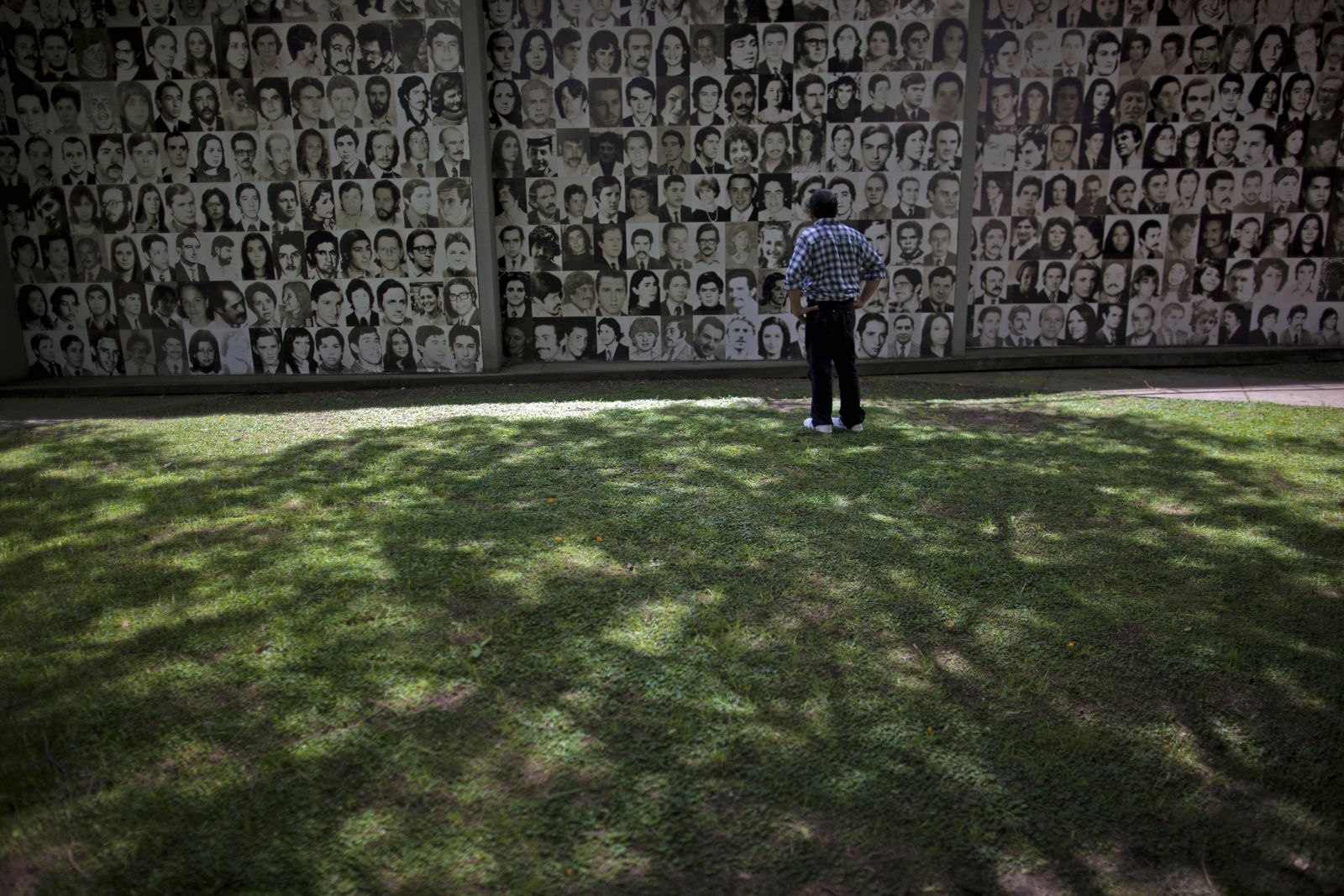 Press Association/Natacha Pisarenko (All rights reserved)
The struggle for accountability of those who have committed or helped commit serious crimes during times of repression or conflict has been long and difficult.
---
These announcements are certainly good news, as the struggle for accountability of those who have committed or helped commit serious crimes during times of repression or conflict has been long and difficult. In a few cases, societies that suffered from violence have managed to undertake serious processes of clarification of the truth, recognition of victims, and the trial of those responsible. In the vast majority of these, the processes of accountability have reached the direct perpetrators, but very few have managed to include those who planned, directed and especially, those who financed or benefited economically from these crimes.
The processes of accountability have reached the direct perpetrators, but very few have managed to include those who financed or benefited economically from these crimes.
These two initiatives, in spite of stemming from very distinct contexts, have come together at a very important point in time. First, the question of economic responsibility (and particularly that of businesses) continues to be an unexplored area in academic discussions. Second, although some past truth commissions have sought to confront this issue (a recent study from the University of Oxford found that at least 11 Commissions have attempted it), the lessons are varied and the results obtained in these experiences have been criticized by different academic studies—including the one from Oxford—due to the low impact these have had in holding these actors accountable.
Third, these discussions, and the mechanism of truth commissions, breathe fresh air into the experiences of strategic litigation in various parts of the world. However, such litigation has had mixed results, and the opportunities for pursuing it have narrowed, for example with civil litigation in the United States under the Alien Tort Statute (ATS), a law that allows foreigners to file civil suits in US federal courts for violations of international law. In recent years, the US Supreme Court has been limiting the reach of the ATS, in particular with respect to corporations.
The above initiatives will face both opportunities and challenges. In the case of Argentina, the initiative is accompanied by a long process of prosecution of crimes against humanity and litigation against some companies that supported the violence. Recently, an exhaustive study was published that investigated more cases of business responsibility for crimes against humanity. The report studied 25 companies, including international corporations such as FIAT, Ford Motor Company and Mercedes-Benz. Nearly 900 victims were identified in the report, 354 of whom were forcibly disappeared and 65 of whom were murdered. The majority of them were workers and ex-workers of these same companies. But the Argentinian commission also confronts challenges derived from the current political transition -- the government that enthusiastically supported these efforts is no longer in power. Additionally, as a parliamentary commission, it faces the challenge of structuring itself in a technical, independent way, and responding to a mandate that it must fulfill in a very limited timeframe.
The Colombian context is very distinct. The negotiation process of a peace agreement has yet to be finalized, and therefore, the transition has not yet occurred. The clarification process includes a very long timeframe (more than five decades of conflict) and there are many others besides economic actors to be investigated - combatants, state officials, and politicians, among others. In contrast to Argentina, the truth commission mechanism is also new in the Colombian experience and will proceed parallel to a judicial process before a specialized tribunal.
These two initiatives, although occurring simultaneously, face completely different moments in their respective country's transition process. In Argentina the efforts to clarify the facts of the dictatorship began more than two decades ago. However, in Colombia the truth commission has been announced with the hope that a peace agreement will be reached in the near future, allowing for a comprehensive transitional justice process. Thus, due to the similarities as much as the differences, it is important to follow these two processes together to see the precedents that could be set for holding private economic actors accountable for human rights abuse.
ORIGINALLY PUBLISHED: February 15, 2016
---
Nelson Camilo Sanchez is an assistant professor of law and the Director of the International Human rights Clinic at the University of Virginia School of Law.
---