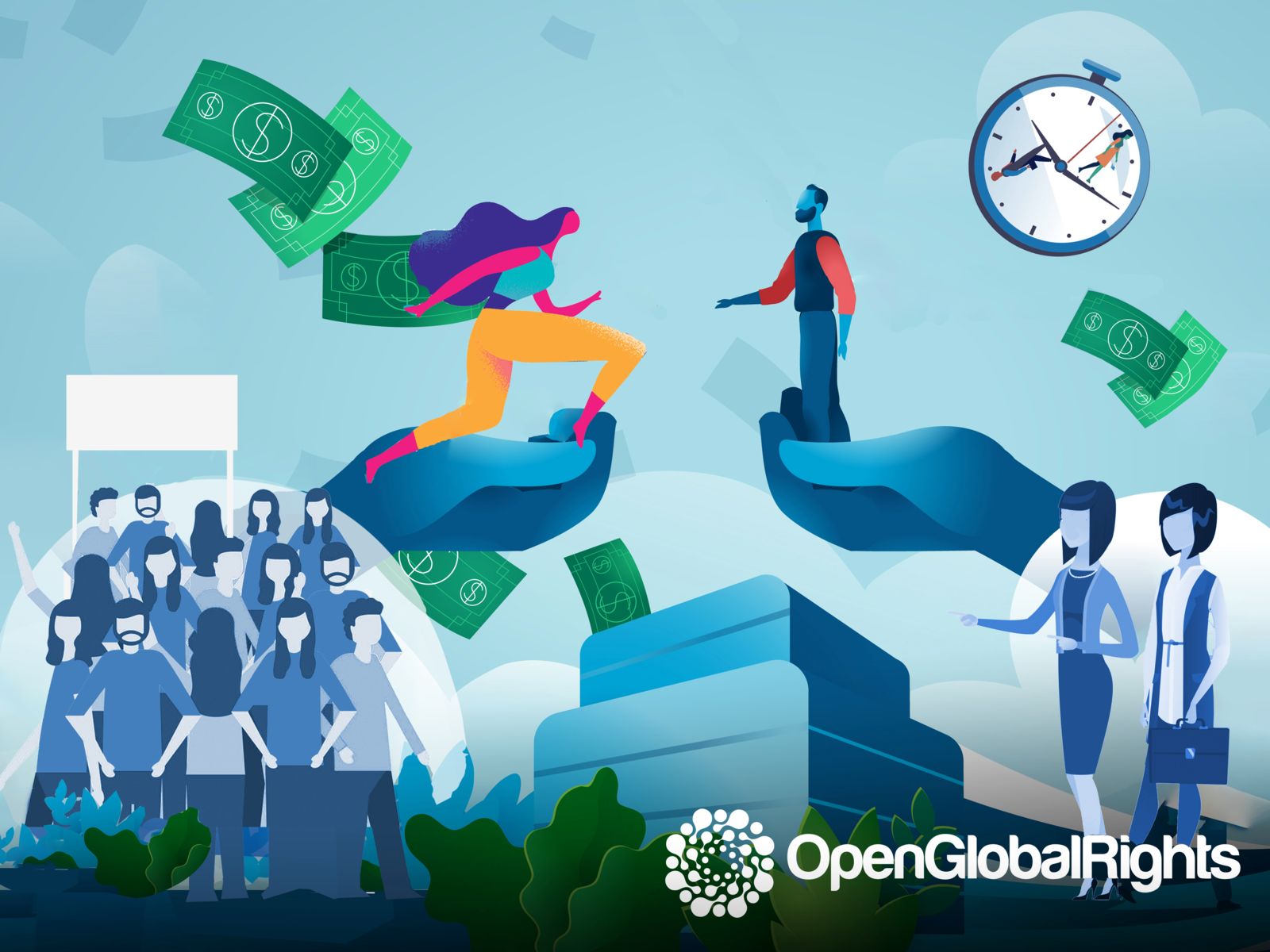 ---
This fall marks the 30th anniversary of democratic transitions across central and eastern Europe: a moment of widespread optimism for the triumph of liberal democracy, and an opportunity to build civil society in countries where there had long been a dearth of public space separate from government control. However, 30 years later we can no longer take this consensus for granted.
As three US foundation professionals whose employers provided key support after these transitions, we felt it opportune to reflect on the legacy of the investments made during an optimistic time. We looked at five pooled funds where US and European public and private donors came together to support civil society: the Environmental Partnership for Central Europe, the Baltic-American Partnership Fund, the Trust for Civil Society in Central and Eastern Europe, the Balkan Trust for Democracy, and the Black Sea Trust for Regional Cooperation. Our study, "Sustaining Civil Society: Lessons from Five Pooled Funds in Eastern Europe", took us across 15 countries, from the Baltics to the Balkans, and interviews with over 250 people. We examined the legacy of the Partnerships and Trusts through the institutions they built or developed, the governmental policies and practices they helped to put in place, the cultural changes they helped to bring about, and the sustainability of the grantee organizations they funded. We derived 20 lessons about the practice of funding civil society to inform the field of philanthropy going forward.
Building a vibrant civil society is a longer-term effort beyond the life of these pooled funds.
Perhaps the biggest lesson learned was that building a vibrant civil society is a longer-term effort beyond the life of these pooled funds. Sir Ralph Dahrendorf wrote in New Perspectives Quarterly in Spring 1990: "It takes six months to create new political institutions, to write a constitution and electoral laws. It may take six years to create a half-way viable economy. It will probably take sixty years to create a civil society. Autonomous institutions are the hardest things to bring about". In fact, 30 years on—only half of the time period he envisioned—we can see that civil society in the region has a core group of strong organizations that push back against anti-democratic norms and legislation, while many other organizations are still struggling for permanence.
Many civil society organizations that received grants from the Partnerships and Trusts are part of that core group. For example, the Hungarian Helsinki Committee, Hungarian Civil Liberties Union, Helsinki Foundation for Human Rights, Citizens Network Watchdog Poland, Federation for Women and Family Planning, and Papardes Zieds are some of those who have been on the front lines against recent political developments in Hungary, Poland and Latvia. Political attacks on these organizations can be seen as the canaries in the coal mine that harbinger difficult times for civil society as a whole.
Meanwhile, other grantee organizations are barely getting by in this environment of political pressure and reduced funding from national governments and international donors. Many civil society organizations remain highly dependent on sporadic project grants. This funding focuses the organization's efforts on specific deliverables, and it leaves little space for ongoing advocacy, responding to proposed legislation, creating new initiatives, or organizational development. Without institutional support, organizations lack slack and flexibility to respond to a changing political environment and build their capacity.
In the face of reduced finances, organizations engaged in a range of cost reduction strategies, such as moving for cheaper rent, sharing offices, or operating virtually. Some organizations were taking on commercial activities, such as paid research, consulting, lectures, or other work unrelated to their missions. Few organizations had closed entirely; many were simply inactive until a new project grant was awarded. Qualified staff are likely to leave the nonprofit sector without ongoing employment or benefits, particularly as nonprofit salaries become less competitive in growing economies. A majority of the organizations we interviewed, even those operating under significant political pressure, cited financial issues as the main challenge of their work.
The most successful fundraisers are those organizations that are part of international networks and have opportunities to learn fundraising techniques from organizations in other countries.
Much has been written here about new funding models for civil society, such as increasing individual donations, employing business strategies, and reaching new audiences through changed narratives. We found that the most successful fundraisers are those organizations that are part of international networks and have opportunities to learn fundraising techniques from organizations in other countries. Organizations that provide a service to the public, such as legal assistance or investigative news, are able to ask for donations from the audience they serve.
We heard often about how it remains difficult to convince domestic donors to fund advocacy activities. Some faulted the lack of a culture of philanthropic giving in the region. Anti-corruption organizations would require vetting the financial provenance of each donation, a laborious cost that might outweigh the benefit. However, a few organizations reported that the political moment in their country actually enabled more citizens to understand the role that civil society plays in protecting rights and pushing back against government encroachments on democratic laws and norms, leading to an increase in individual donations. Well-organized and timely campaigns around major political events help to raise that consciousness.
Meanwhile, another set of organizations had adjusted their activities in favor of civic participation, community organizing, and tolerance education at the local level. As traditional NGO routes to advocacy are closed off for political and/or financial reasons, inculcating values of active citizenship and democratic norms is seen as the way forward. This hard work of changing individual mindsets also results from the recognition that, in polarized societies and post-communist contexts, interpersonal trust needs to be built from the bottom up. Helping communities develop solutions to problems they identify builds confidence and empowerment, as well as develops a constituency of people who support the organization and give it credibility with local governments. While this is a long-term and resource-intensive strategy, it was also seen as a back-to-basics approach that would serve their societies better in the long run.
The project of developing civil society organizations that keep the government in check and nurture democratic practices and values is a multi-generational effort. It requires cultural and attitudinal changes needed to help people understand, support, and protect civil society organizations as representative of their interests. We hope our study will be a call to donors to rethink their strategies and support civil society over a longer term.