The same globalization trends that have supported the rise of civil society around the world, now threaten its existence. International NGOs find themselves less appreciated by donors seeking cost-effective results on the ground with less intermediation. And at the national level, governments have begun to use counter-globalization strategies, rolling out new policy initiatives that restrict foreign charitable funding to local civil society. Meanwhile, as the world continues to change, trends in technology, philanthropy, business and society present opportunities to improve human rights in novel ways that may enhance the impact, sustainability and resilience of current efforts.
Given this reality, what alternatives should rights groups consider? The current business model for most human rights organizations in low and middle income countries is to set up as non-profit entity that is financed primarily through foreign charitable grants. This series will explore whether and how non-governmental human rights activity can be developed outside this prevailing framework and shed light on new strategies and structures for rights groups to consider.
This series is curated in collaboration with Edwin Rekosh, co-founder and lead of civil society initiatives at Rights CoLab.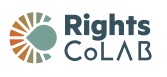 Read our related articles on: