Has the local watchdog lost its teeth?
Across the globe, the transition to digital media is disrupting media ecosystems, creating news deserts where local communities can no longer access information relevant to them.
---
---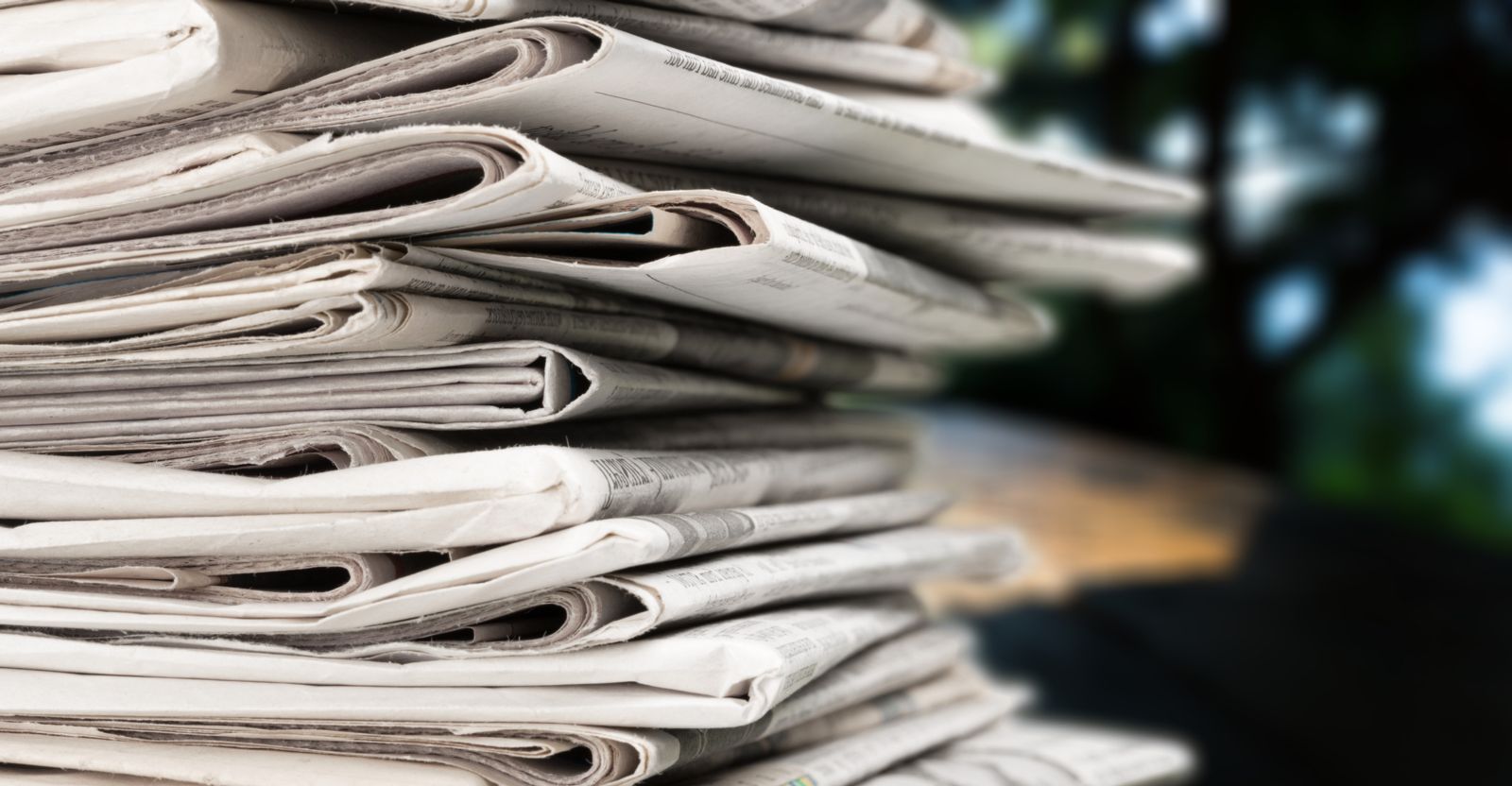 Credit: artisteer / iStock
What academics and media practitioners refer to as the death march of local journalism looks set to continue as news deserts are increasingly emerging across the globe. This phenomenon generally refers to communities with limited access to independent news and information, which essentially poses a threat to democratic processes.
As Penny Abernathy notes, local newspapers are becoming shells of their former selves as journalists are laid off and funding possibilities are limited. Local media outlets in certain communities are no longer capable of providing citizens with the information necessary to make informed decisions about the issues that affect their communities and quality of life.
This is particularly the case when it comes to the types of journalism holding governments accountable or exposing corruption. To quote journalist Søren Andersen, "the watchdog seems to have lost its teeth."
The decline in local journalism is not only said to lead to the deterioration of government accountability but also the political engagement of the citizens they serve. Thus, the risks of news deserts are manifold and particularly relate to holding local duty-bearers to account and citizens' political participation. An example of the latter was seen following the closure of the local Cincinnati Post (Ohio, USA) in 2007, "fewer candidates ran for municipal office in the suburbs most reliant on the Post … and the voter turnout fell," pointing to a correlation between the level of local news and information, and democratic participation.
The collapse of local media ecosystems
Across the globe, big tech platforms maintain a stranglehold on the media's distribution and data, and revenue shares of media continue to fall. Local media are especially hard hit when advertising is controlled by platforms, as they are forced to adapt and create new business models to sustain their future or risk closure.
While news deserts can be described as a global phenomenon where big tech is increasingly woven into local media ecosystems, the phenomenon is by no means new. For example, the Konrad-Adenauer-Stiftung argues that "news deserts are a much older problem in Africa than in the global north, for reasons that have little to do with the tech giants."
Most of Tunisia can be categorized as a news desert, with media covering only the capital, Tunis. In Ukraine, even before the war the local news industry was not the most prolific: as the director for Ukrainska Pravda puts it, "we don't have this history of an independent local press."
While the origin of news deserts varies, the consequences are similar: namely, the increase in disinformation and threats to democratic processes.
Where news deserts emerge, disinformation tends to flourish
News deserts create a more fertile ground for disinformation, giving fewer opportunities for citizens to access critical, independent, and well-sourced information distributed by trusted public interest media, and thereby fewer options to make informed decisions. When reliable local information is scarce, information is increasingly consumed through social media, where disinformation easily proliferates, and where a high level of media literacy is required to navigate the often-chaotic information environment.
In recent years, the threat of online disinformation has become a growing priority for governments and international organizations to tackle due to its geostrategic relevance and its importance for national sovereignty and security. But there is still a need to understand how local media can serve as a means for national security interests because disinformation particularly flourishes when civic space is limited and access to information is threatened.
Strategic disinformation campaigns are put in place by authoritarian forces around the world, which are designed to wedge open existing ethnic, economic, regional, and value-based divides in the target societies with the goal of reducing societal cohesion.
A highly prevalent and influential example is the Russian disinformation campaigns, in which skilled and organized Kremlin media teams are pushing damaging narratives in Europe, Africa, Asia, and the Americas. Their power to disrupt and destabilize is immense and must not be underestimated.
Global challenges, local solutions
To a large extent, local media are left to reinvent themselves with little or no financial support from public institutions or private foundations. With the layoff of staff, the quality of journalism decreases. Cut-and-paste journalism based on clickbait becomes a desperate solution to keep the business floating for a little longer. And having a limited or no staff to do investigative reporting is the new reality.
When developing solutions, regardless of context, it is crucial to provide financial and technical support to local media outlets operating in the areas defined as or on the verge of becoming news deserts.
Solutions need to be developed that are aimed at improving the overall health of information ecosystems. Local communities want trusted, locally based, professional, and accessible sources of local news. There is a demand for reports and investigations of local issues and institutions, and positive stories that aim to bind a community together. Various actors need to come together to fill this demand. Otherwise, the watchdog will truly lose its teeth and democracies around the world will be weakened.
In functioning democracies, no news is bad news.
ORIGINALLY PUBLISHED: March 14, 2022
---
Emilie Helene Holm is a political anthropologist from the University of Copenhagen and is currently the programme coordinator at the Department for Eastern Europe and Global Response at International Media Support, a global nonprofit media development organization. Her work focuses on human rights, particularly freedom of expression.
---