Scientists and engineers as partners in protecting human rights
Growing interest in pro bono service among scientists and engineers is generating new opportunities for human rights organizations.
---
---
When the government told residents of Temacapulín in Mexico that—as a result of dam construction—they had to leave their homes or they would drown, the community immediately reached out to human rights lawyers. But where could they turn for help understanding the engineering plans and the environmental impact assessments? How could they develop alternative proposals in their negotiations with the government?
Almost every human rights concern has a connection to at least one scientific field.
The threat posed by the Zapotillo dam in Mexico is just one example of the many situations where research, advice, and analysis by scientists, engineers, and health professionals can strengthen human rights practice. Almost every human rights concern has a connection to at least one scientific field: physicians and psychologists document trauma for asylum petitions; forensic anthropologists identify remains in mass graves; geographers use remote sensing to analyze impacts of oil spills on communities; statisticians monitor social and economic rights. And yet, while a multitude of organizations provide legal assistance to address human rights violations, resources for scientific and technical expertise are not as readily accessible.
Recognizing this need, the American Association for the Advancement of Science (AAAS) created On-call Scientists, a pro bono referral service for human rights. Since its launch in 2008, nearly 1,000 scientists, engineers and health professionals have signed up to volunteer their time and expertise with human rights organizations. These volunteers have worked with organizations around the world on more than 140 projects. Examples of the collaborations include consulting on survey design and research methods, analyzing soil samples for contamination, reviewing existing government data to develop human rights indicators, researching the economic impacts of proposed policy reforms on vulnerable communities, and training human rights practitioners on forensic analysis of digital images.
Sometimes the consultation is very brief, such as answering a one-off question; but some of the collaborations develop into longer term partnerships, with the volunteer continuing on as an expert witness in litigation or in a formal advisory role with the organization. Molecular biologist Keith B. Ward, for example, has served as a consultant for Human Rights Watch's investigations into the use of chemical weapons in Syria since 2013. Similarly, Courtney Cogburn, a researcher in psychology, stress physiology and social epidemiology, assisted the International Center for Advocates Against Discrimination with a project analyzing gender and ethnic discrimination in legal systems. The organization later invited her to join one of its advisory committees. Today, Dr. Cogburn serves on ICAAD's Board of Directors.
Partnerships with scientific and technological experts have many potential benefits for human rights practitioners. Scientific evidence can bolster the credibility of human rights reports and even change public perception about an issue. For example, to assist residents of Temacapulín, the Environmental Defender Law Center requested help from an engineer experienced in designing and building hydroelectric dams. The volunteer prepared several technical reports the lawyers used in their legal efforts to stop the planned dam expansion. The engineer then traveled to Temacapulín to examine the location first hand and to discuss the proposals and various options with the community and its attorneys. The engineer also discussed technical concerns about the project with judicial authorities. As a result of these collaborative efforts, changes were made to the planned dam expansion and the town was not flooded.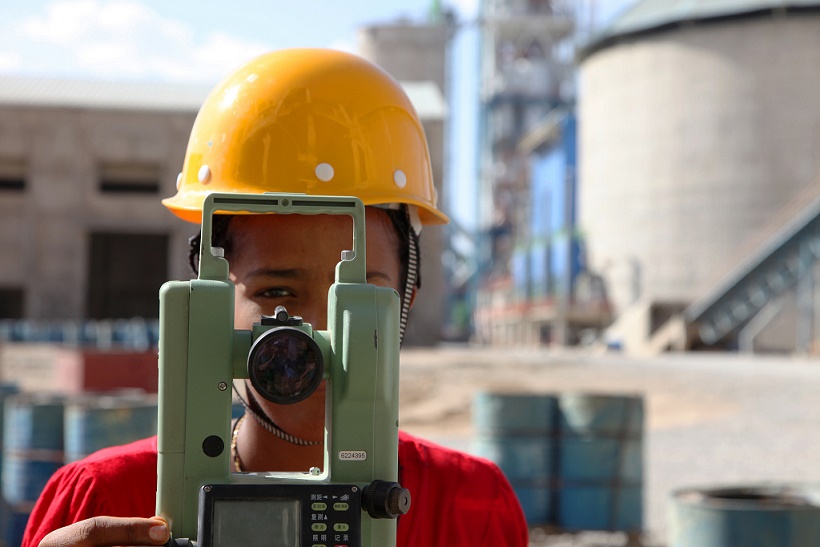 Flickr/UK Department for International Development (Some rights reserved)
From civil engineers to microbiologists, partnerships with scientific and technological experts have many potential benefits for human rights practitioners.
---
Forming these types of cross-sector collaborative relationships is not always easy. Scientists who are new to human rights work may not understand that an organization's plans are often disrupted by emerging crises. Human rights practitioners usually design projects around a desired policy outcome, while scientists organize their work around a specific research question. Defining the scientist's role in the project and ensuring that his or her work will remain objective can be a challenge early on. If the scientist will be conducting original research, the partners need to agree on how to handle unexpected results. Just think about what the word "trial" means in scientific research, and then what it means in human rights. Even when you are cautious to avoid jargon and acronyms, miscommunications can arise from the most basic words in cross-disciplinary teams.
The matching process for On-call Scientists includes some steps intended to prevent these kinds of problems from happening. Before making a referral, staff members at AAAS review the prospective volunteer's professional experience and education. We also consider the volunteer's experience working in teams, especially multi-disciplinary and multi-cultural ones. Past experience working on teams with diverse experiences and communicating scientific information to a lay audience are also important considerations.
In addition, when we make a referral for a new project, we share a set of guidelines with both the requesting human rights organization and the volunteer. These guidelines address factors that usually result in a successful project, with a list of suggested questions that potential collaborators should ask each other before the project starts. For example, does the scientific study require methods which might compromise the security of witnesses? Are the scientist's results to be used in advocacy campaigns or is there a plan to use the findings in a court of law? How will the project team handle the data if findings are not consistent with expectations or reports from witnesses? Will it be necessary to involve the scientist in any resulting media campaigns? In addition to clarifying each team member's role in the project, the process of working out these expectations can help build trust and establish a collegial relationship.
On-call Scientists reflects a growing interest in pro bono service, which is complemented by increased attention to participatory research, citizen science and the social responsibilities of scientists. Other initiatives that offer pro bono technical assistance include Statistics Without Borders, DataKind, and GISCorps. Universities are also creating research centers that focus on human rights, such as the Disasters, Displacement, and Human Rights Program at the University of Tennessee. With these resources available, human rights organizations have many options for integrating scientific expertise into their fact-finding, monitoring, training, and evaluation activities.
ORIGINALLY PUBLISHED: August 1, 2016
---
Theresa Harris is a project director in the Scientific Responsibility, Human Rights and Law Program at the American Association for the Advancement of Science (AAAS). A human rights lawyer who also holds degrees in anthropology and urban planning, she manages AAAS projects that connect human rights organizations with scientific and technical expertise, including the AAAS On-call Scientists initiative.
---