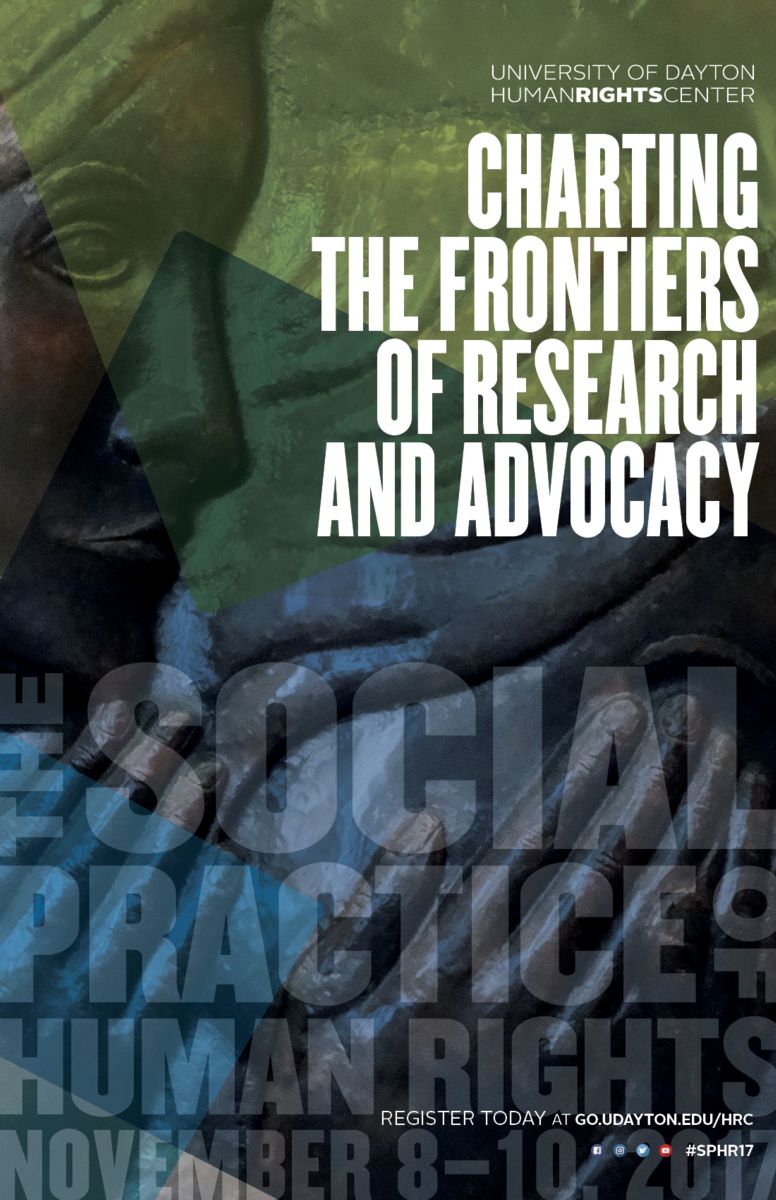 OpenGlobalRights is teaming up with the University of Dayton Human Rights Center to feature its biennial conference, The Social Practice of Human Rights 2017 (SPHR17).
The University for the comon good: The University of Dayton — a Catholic, Marianist research university — has long been a center of programming, dialogue and education on social justice and human rights. Founded in 2013, the Human Rights Center expands the University of Dayton's mission to integrate both the theoretical and practical approaches to learning and unite with other institutions, groups and individuals working to realize the common good — locally and globally.
SPHR17 explores challenges to advocacy posed by racism, xenophobia, other forms of extremism and what Pope Francis has termed "the globalization of indifference."
A series of articles on these topics will be published here pre- and post-conference to grow conversations.
Videos of SPHR keynote addresses and plenary dialogues will be available here in the coming weeks as well.
Visit go.udayton.edu/hrc and follow @udhumanrights to learn more and stay updated about #SPHR17.
Quicklinks:
Have questions?
Reach out to us at: hrc@udayton.edu OR info@openglobalrights.org
VIDEOS
Click to play any of the videos below.
SPHR17 Opening Remarks: Tony Talbott, HRC and William Dobson, NPR
SPHR17 Concluding Plenary: OpenGlobalRights
SPHR17 Plenary: Modern-day Slavery Advocacy in a Globalization of Indifference
SPHR17: Transitional Justice and Peace in Colombia: A Victim's View - Nadiezhda Henriquez
SPHR17 Plenary: Peace Advocacy in a Globalization of Indifference
SPHR17: Migrants Under Attack in the US & the Roadmap towards Human Rights - Marilena Hincapie
SPHR17 Plenary: Forced Migration Advocacy in a Globalization of Indifference