Turning anger into positive energy for gender equality in sport
Women footballers face discrimination, harassment, and funding challenges every day. But what is more powerful—listing all the problems, or using hope and optimism to outline a potential future?
---
---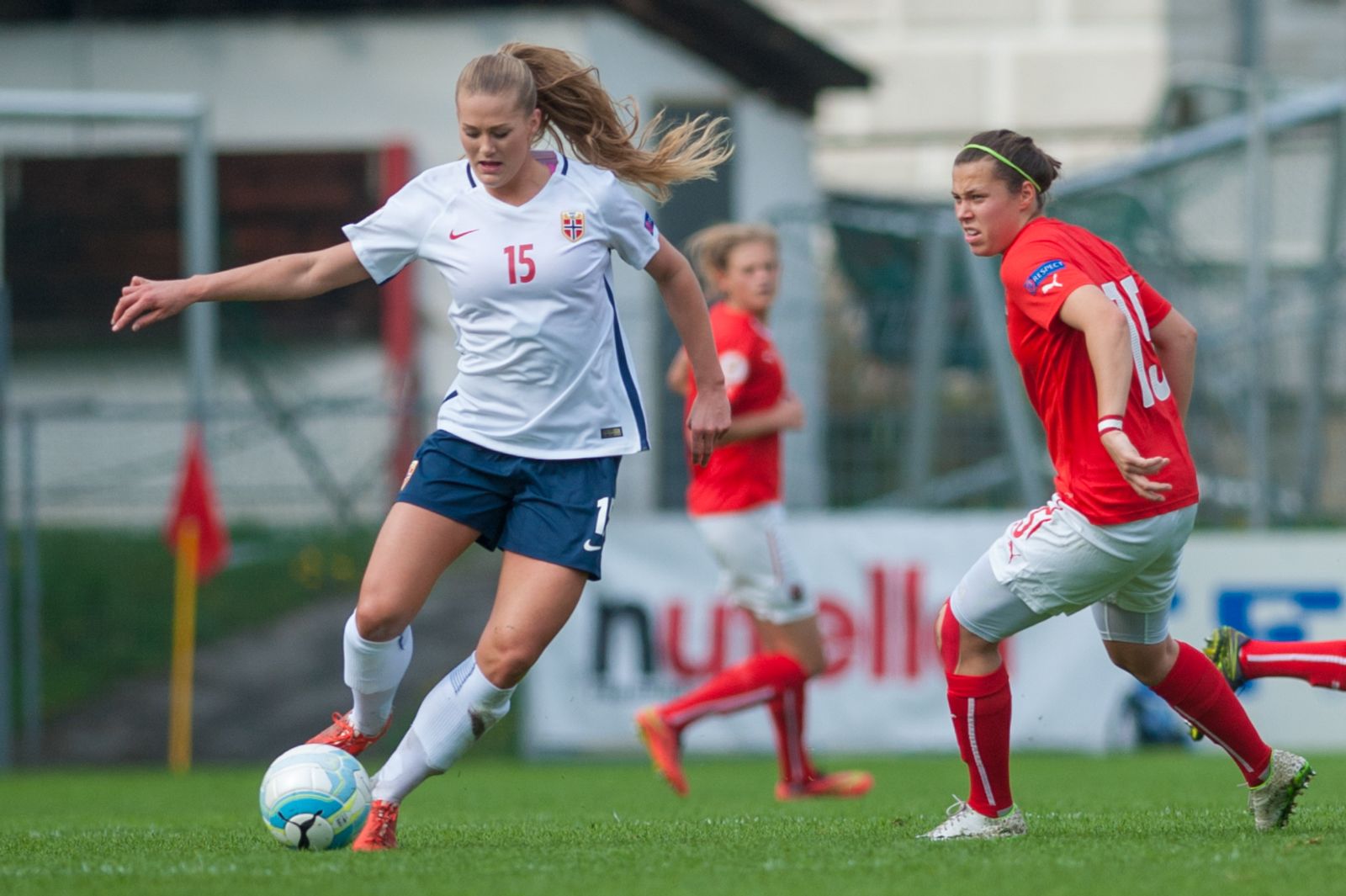 ---
I am angry.
As a female footballer I have lived more than twenty years of terrible pitches, second-rate referees, outsized hand-me down football kits, harassment, fights over funding and opportunities, minimal column inches and misogyny disguised as "banter". Far worse than my own experiences lie those of Khalida Popal, who faced death threats for setting up the first ever Afghan national women's football and whose own Football Association (FA) President has recently been suspended on horrific rape and abuse allegations. Meanwhile, the Somalia FA stands accused of disappearing FIFA's funds earmarked for developing women's football. In the last few years alone, national team players from Ireland, Denmark, Brazil, Australia and Norway have gone on strike, tired of being told to be grateful for poor working conditions, the minimum wage and being treated with little respect.
At the same time, we're on the cusp of something really big in women's football. The World Cup in the summer will be the best ever in terms of quality and visibility with FIFA aiming for a billion viewers. Norway pays their national men's and women's team players the same, and Lewes FC became the first club in the world to do likewise. Last year, France channeled winnings from the men's world cup into strengthening the women's leagues. Saudi Arabia has even dropped its ban on girls' sport in state schools and allowed some women into stadiums to watch games.
Both the positive and negative scenarios are true. But, which leaves you with more optimism for the future?
My work with Equal Playing Field, a global network of women in football who are pushing for change in women's football has to toe this line every day. Do we point out the problems? Or bring the solutions to the table?
We chose to unite under a slogan highlighting the way forward: "Opportunity, Equality, Respect. Nothing more, nothing less." We found that this positive, forward-thinking (and yes, somewhat defiant) vision resonated with all women in our network, whether elite pro-players in the US or grassroots players in India. Rather than being a frivolous entry point for fighting for gender equality, sport unlocks all kinds of other rights: education, health, employment. Furthermore, when we deny 50% of the world's population the right to leisure, we deny them the freedom of being a "whole" person. We also found that it is much harder to argue that women and girls should not have the opportunity to play than it is to excuse or reason away the problems women face.
But therein lies a second question. Who are we talking to? When you consider the intensity of trolling around women's involvement in sport, it is understandable to want to disprove and argue against the sexist, unfounded or otherwise unhelpful comments. But we have to grit our teeth and not lose sight of our two key audiences; the women and girls who want to play and the people who can make that happen. Unfortunately, communicating to those two audiences needs different approaches.
First, we want to inspire and encourage women and girls to play by showing through our images and videos that they have a right to do so and they will be valued and respected if they do so. We are seeking here to normalize sport and so we share stories of relatable role models and positive can-do stories.
Our second target audience are the people who can make it happen, who are usually men (in football governance or running clubs) and often fathers. Most of the women in our network have very positive, supportive fathers, and not by accident. Men still play a huge gatekeeping role and so we need to show them that women's football is a valid space for them to want their daughters to be. In order to convince men of the validity of women's football, we find ourselves wanting to show how women's football can be exquisite in nature, brilliantly technical, fast paced and exciting, full of exceptional role models.
Equal Playing Field first came about when a group of women from more than 20 countries set the Guinness World Record for the highest altitude football match ever played, by completing a grueling, full 90-minute, FIFA-accredited game at the top of Mt Kilimanjaro, amidst rock, ice and volcanic ash following a 6-day climb. We did it to do something unexpected, inspirational, and exceptional that nobody could take away from us as being a paler, less significant version of what men do. Sure enough, men were amongst our biggest supporters and champions on social media.
Yet, do we undermine our attempt to normalize sport for girls by setting and breaking Guinness World Records? Our hope is that one day, any girl anywhere can play football without the scrutiny she currently faces, and without needing to prove herself to be worthy of any respect. Any girl, anywhere should be able to play just for the fun of it—as boys are permitted today. So we compromise by sharing images and messaging around both excellence and inclusivity. We try to normalize girls and women taking part in every day sport, but also try to inspire girls to aim as high as they wish, whilst making it a valid space for gatekeepers.
Positive messaging doesn't always get it right though. Much as I admire FIFA's female oriented football social media outputs, I am not a fan of the tagline, "Dare to Shine" designated to the Women's World Cup 2019. It suggests that women haven't yet been brave enough to show the world what they are capable of. This belies the reality whereby playing is a thousand times more difficult and "daring" for women and girls the world over, than it is for their brothers.
Ultimately we want to show that the world we want is possible. So we find the positive bright lights where it is happening, and drag them into the spotlight and give them the respect and profile they deserve. But don't get us wrong. We are still angry. We're just channeling that anger into creating the world we want.
ORIGINALLY PUBLISHED: March 19, 2019
---
Maggie Murphy is the director of communications and co-founder of Equal Playing Field, a global initiative to promote opportunity, equality and respect for women and girls in football.
---