Educating the next generation of human rights practitioners
What is needed to prepare a new generation of human rights practitioners to respond to the challenges of today and tomorrow? What does a new human rights practitioner look like?
---
---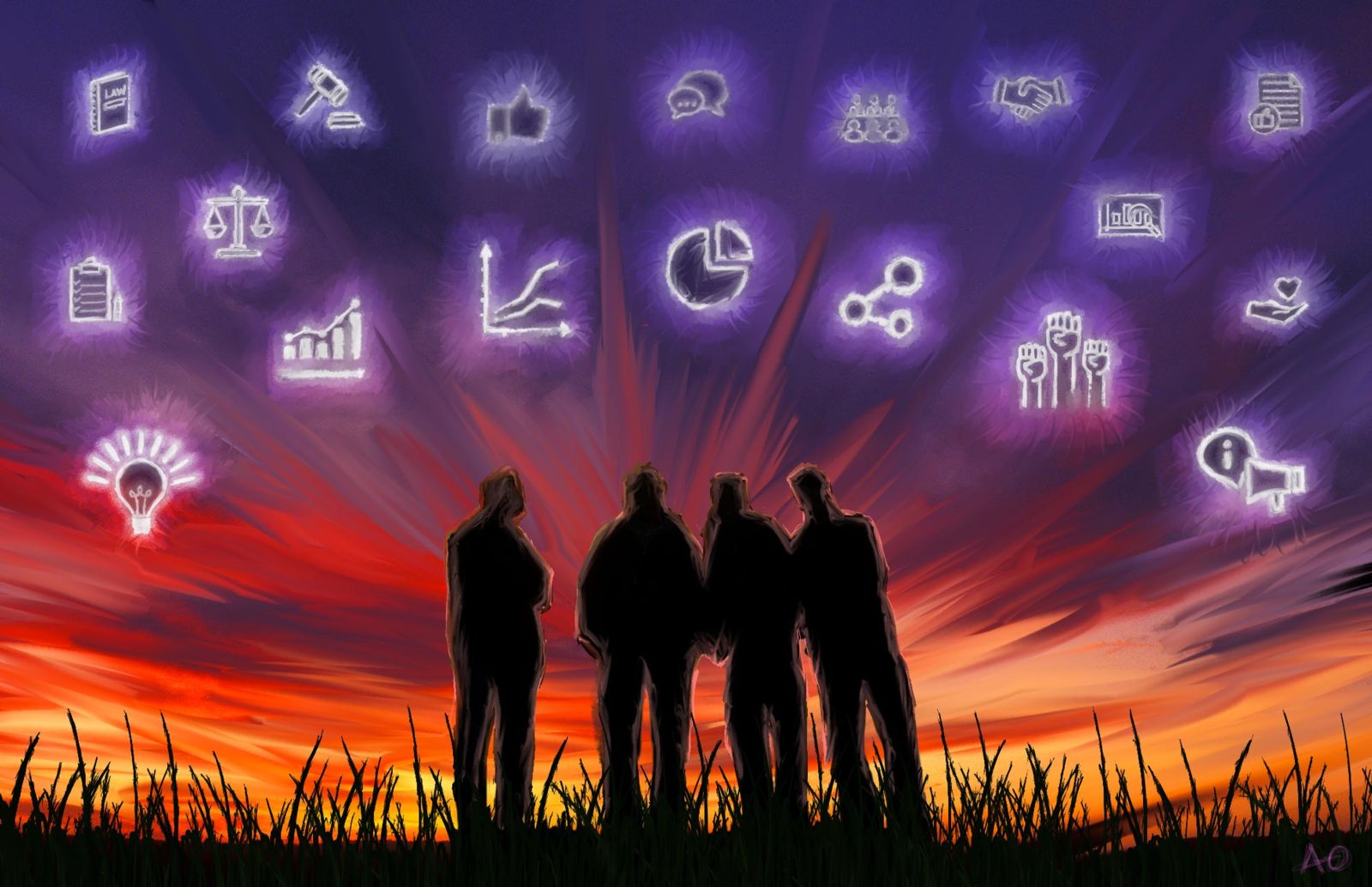 With a world focused on the challenge of providing education in a crisis, now is the time to ask whether the human rights field is adequately preparing the next generation of practitioners to respond to the issues of today and tomorrow. The trends facing the world—a global pandemic, worldwide social movements, persistent and profound inequalities, rising authoritarianism, mass migration, climate change—are urgent and poignant, and expose deep fragility across countries and systems. The future of the human rights movement depends on prioritizing human rights education that prepares practitioners to meet these challenges.
The human rights movement has been undergoing principled criticism and political attacks that are well-known within the community. Prior to the COVID-19 pandemic and the emergence of a widespread US and global street movement for racial justice, the emerging consensus was on reforming or redefining the human rights field rather than rejecting the paradigm altogether.
But this moment demands a bolder and more progressive strategy that centers the too often peripheral issues of education and professional preparation for human rights work. It requires educators and academics—working in collaboration with advocates, institutions, businesses and organizations—to shift, deepen, and expand approaches and invest resources in educating and equipping the next generation of human rights practitioners.
The current moment perfectly illustrates the continuing resonance of the human rights paradigm of being normative, non-discriminatory, universal, and indivisible. For example, the COVID-19 crisis exposes daily how the rights to health, employment, vote, freedom of association, expression, and media play out in interrelated and interdependent ways. The global pandemic touches everyone, while forcefully uncovering the impact of historically grounded discrimination and persistent inequities.
It is increasingly clear that cultural and political change is driven by grassroots social movements that challenge power and galvanize popular culture and support.
Ultimately human rights education seeks to create a culture of respect for human rights by transmitting knowledge, skills and values, or dispositions. The focus in this series is on higher education and professional preparation for being a human rights practitioner, which includes people who work for causes and organizations that promote rights-based approaches or rights and justice-related outcomes, whether local, national or international. In this realm, the field cries out for a more intentional shift in what education and preparation provides.
First, the community must move beyond formal legal education and approaches. While important, the limits of the courts and legal processes for the full realization of human rights are widely recognized. However, human rights education programs outside of law in higher education remain few. In the US, for example, there are eight universities that provide a major in human rights studies as a multidisciplinary program; a handful of master's programs exist, and there are almost no specific PhD programs. Academia generally continues to be siloed and stagnant; existing interdisciplinary programs face obstacles to resourcing, recognition and professionalization of faculty—the province of traditional academic disciplines.
Moreover, human rights learning has been almost completely absent from traditional disciplines such as science, statistics, data, and engineering. A broader conception of the field, which includes tackling environmental destruction and climate change, supply chain management and labor rights, means that scientists, statisticians, engineers, and technologists increasingly need to be incorporated into the ranks of human rights workers. This can be addressed by providing specialised minor programs, certificates and internships, and other opportunities for students in these disciplines.
Second, human rights practice has relied primarily on working for change through national and global institutions, and structured, elite civil society groups. It is increasingly clear that cultural and political change is driven by grassroots social movements that challenge power and galvanize popular culture and support. As worldwide protests of the #BlackLivesMatter movement demonstrate, broadscale grassroots and social movements use technology and new organizing infrastructure and tactics.
Future practitioners need training to build social organizing capacities and infrastructure, as well as dispositions towards collaborations with other movements and new actors often grounded in local realities and micro-level change processes. These change processes can be supported by national and global institutions which play an enabling role. The Human Rights Cities and CEDAW Cities movements in the US are recent examples of such an approach.
Third, young practitioners need to be prepared to develop and use new advocacy and prescriptive policy methods, extending beyond traditional monitoring and reporting on violations. This shift requires new capacities to frame positive human rights narratives, and to integrate creativity into campaigns by engaging with the arts and media to shape culture and imagination. Specific efforts to cultivate flexibility, resilience, innovation, and creativity have been lacking from traditional education pathways. Human rights advocates have been too wary of generating policy solutions to complex problems. Specific education in systems thinking and its application, and political economy analysis can equip practitioners to formulate prescriptive policies for change.
Fourth, addressing the extent of corporate power and economic globalization, and tackling the role of nonstate actors remain unfinished business for the field of human rights. Reaching human rights outcomes requires reshaping labor, business, fiscal, and economic spaces to address inequities. Current trends among private sector actors which have embraced global, universal standards grounded on human rights, such as the Sustainable Development Goals, have opened doors to new human rights-related norms and vocations in the corporate sphere. New business models for action, like social entrepreneurship, raise the potential for more self-sustaining human rights organizations, though they also pose risks of capture and co-optation. Learning that cultivates familiarity with sustainable development, business, fiscal policy and economics and provides experiences and internships for young practitioners in different organizational structures and working methods, such as working in innovation labs, should be a focus.
Fifth, rapidly evolving technologies (e.g., social media and other platforms, geospatial, artificial intelligence, block chain) and alternative financing—often owned and resourced by and through the private sector—are impacting and challenging human rights outcomes. They are increasing the tools available to governments and the powerful to infringe on human rights, while also uncovering new pathways for human rights protection. Human rights practitioners need to acquire technology-based skills and tools to promote advocacy, funding, investigation and prevention, and to contribute to regulatory and governance decision-making on the role of technology, technology businesses and labor in society.
Finally, power and privilege have shaped the human rights community itself. Global economic and power inequities, grounded in colonialism and other historical injustices, intersect with different language, ethnic, racial, and gendered identities and indigenous groups across places and countries. Privileged groups, primarily white or of European descent, male, and from rich countries, have controlled human rights narratives, priority setting, and funding, which has served to undermine grassroots, intersectional advocates and organizations, and has fractured human rights constituencies. New practitioners need to be armed with the humility and the specific skills in research and organizational theory required to intentionally shift power and resources through new and more transformational collaborative approaches, such as participatory research, grant making or impact investing.
To adequately educate and prepare human rights practitioners today for tomorrow takes attention, resources, new models and innovation. With the world experiencing acute uncertainty, it is imperative that the field of human rights respond rapidly to the circumstances driving negative trends for human rights. Simply focusing on short-term responses, however, could have far-reaching negative consequences for sustaining the relevance and importance of human rights. Long-term education that expands and deepens human rights practice matters.
---
This series was developed in partnership with the University of Dayton Human Rights Center as part of the 2019 Social Practice of Human Rights Conference. To read more, visit our partnership page.
ORIGINALLY PUBLISHED: September 1, 2020
---
Shelley Inglis is the former executive director of the Human Rights Center, research professor at the University of Dayton, and a UN policy advisor.
---